Quiet luxury. It is being seen everywhere…from runways to celebrities and everything in between. While trending at the moment, quiet luxury is a stylistic phenomenon that we have always followed here at Wardrobe Therapy. Assisting clients in building wardrobes that are thoughtful, timeless, and classic. Quiet luxury is defined as "clothing of the highest quality, but also clothing that has timelessness, is sophisticated and understated", Thomaï Serdari, director of the fashion and luxury MBA program at NYU's Stern School of Business, said.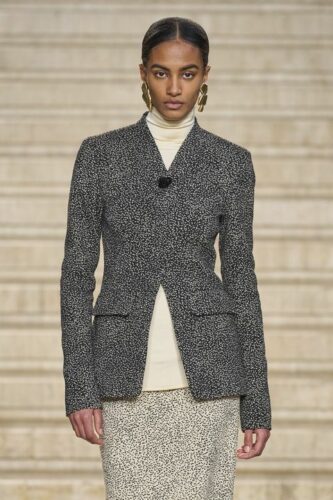 Tove AW 2023/ Filippo Fior/ Launchmetrics Spotlight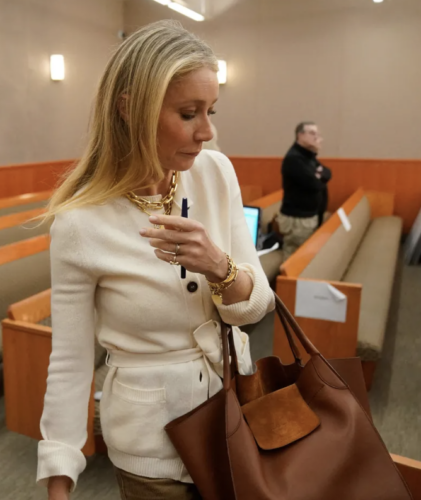 Rick Bowmer/Pool/AFP via Getty Images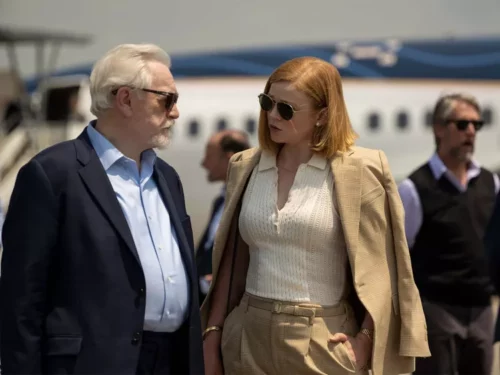 Hunter Graeme / HBO
To put it simply, quiet luxury is more than a trend, but rather an ideology and approach to living. It is the mindset that quality is more important than quantity. Defining quality pieces by their fabric and fit. It is a thoughtful curation of your wardrobe to last years (decades even). Quiet luxury pauses the noise of oversized logos and easily recognizable brands and elevates the beauty of refined basics that are effortless, polished, and luxurious looking.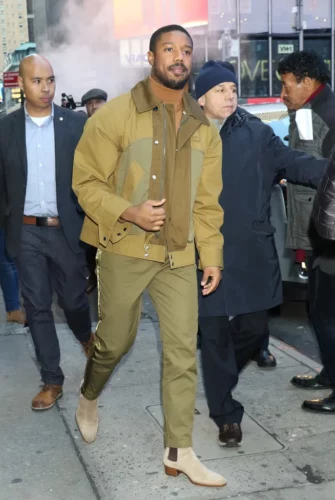 Getty/ Media Punch/ Bauer-Griffin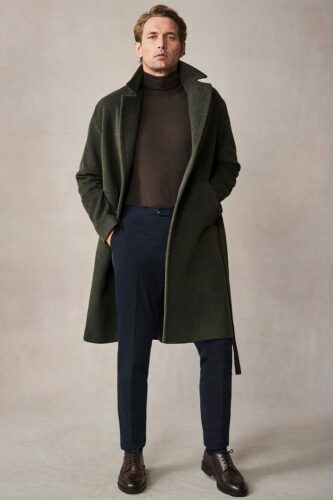 Thom Sweeney
While the heart of quiet luxury is most definitely aligned with designer quality and brands, we also know that this approach does not necessarily have to come at a high-end price.  With that thought in mind, we wanted to provide you with a list of our favorite brands that represent Quiet Luxury in their quality and silhouettes from high-end to moderately priced to affordable. 
High-end $1,000+
Moderate $500+
Accessible $250+
Want to incorporate Quiet Luxury into your wardrobe? Contact us to book a consultation with a stylist!
Join us for a collaborative event with Pluma Jewelry! Her newest collection is ready to share and we couldn't be more excited to share it with you!
Please join us on Wednesday, April 26 from 4 pm-7 pm! Inquire with a stylist for the address of the event, if interested!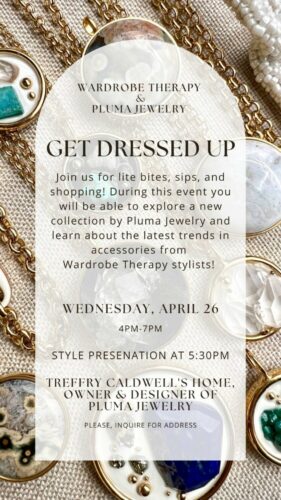 Spring is here! We are currently booking through May!
Keep Making Everyday a Runway!