Women we Love: Q & A with Angela Meleca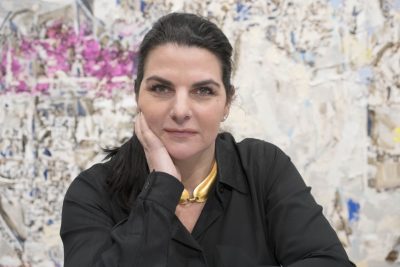 In 2013, Angela Meleca combined her love for communicating (specifically marketing and public relations) with her love for the visual arts, and her gallery was born. We had the chance to learn a little more about how this vibrant woman of the arts, believes that art and fashion share so many similarities.. and we think so too.
Q: Angela Meleca Gallery was founded in 2013, tell us what kind of art inspires you and how your gallery has changed and/or developed over the last 4 years?
A: I focus on Contemporary art. Contemporary art is a broad answer I know, but art is often an experience in pushing boundaries and asking questions. Contemporary art focuses on the effect on, and experience of the artworks viewer.  Over the years the programming has developed and evolved into one that takes a more investigative and experimental approach. This includes work that challenges our conception of aesthetics.
Q: Your Gallery is downtown, do you think this influences the people who walk through your doors? What might one find?
A: We offer a unique experience for our visitors, not only in the design of the space but in the artwork we show. I would say we are a destination gallery. We appeal to a specific audience.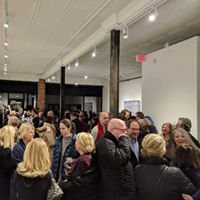 Q:  Who are some of your favorite artists that are coming to your gallery in 2018?
A: Our current exhibition Fake by Columbus based artist Tim Rietenbach is definitely going to be a highlight of 2018. But honestly, I feel so strongly about all the artists and work we will present, it's hard to single anyone out. We have a few surprises coming later this year that I am very excited about – so keep an eye out this fall.
Q: Fashion and art goes hand in hand. It's truly a way to share with others your style, your feelings, putting things together in a unique way. If someone is starting to build a foundation of artwork, what do you suggest?
A: I would tell someone to start visiting and looking at as much work as possible at the Wexner Center of Art, the Columbus Museum of Art, CCAD's Beeler Gallery, OSU Urban Art Space and the Riffe Gallery. We have great institutions featuring fantastic contemporary art that will help anyone who wants to begin to question and explore what interests them. But most importantly, like in fashion, focus on what speaks to you, what moves or stirs an emotion in you. Art and fashion are very similar to me. Ever notice that shirt or dress you wear once but for some reason you loose interest in wearing it again? The excitement of wearing it multiple times fades and it ends up in the back of the closet. It's the same with art. You can see something and think "wow" but over time that interest fades. Just like in fashion you want to find that special, quality piece that transcends time. A piece that you never tire of. That is the same in looking for and buying art. Look for something that will be lasting.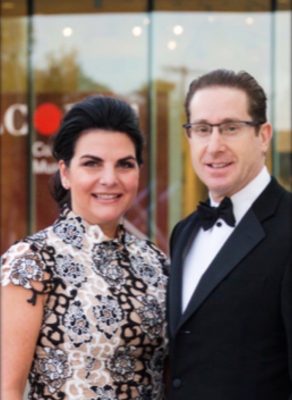 Q: Your husband is a well-known architect, does his style influence what artists can be found in your gallery?
A: David's architectural style is classical. I would say his interest in art probably leans more toward the mastery in it. I am more interested in the conceptual, experimental and thought provoking nature of artwork. What is wonderful is that in our building you can see how well Contemporary art fits in a more traditional architectural space. You don't have to live with artwork just because it fits in with a particular room decor. If the artwork is good, it can live in any environment.
To find out more details about this beautiful gallery,
go here.
  Go visit, we don't think you'll be disappointed.
To learn more about our Personal Shopping, Wardrobe Consulting, and Outfitting services, visit us here:  https://www.wardrobetherapyllc.com