Last Thursday evening we had a chance to scoot over to Diamond Cellar to meet THE Marco Bicego, as well as get a glimpse at some of Bicego's new pieces. Known for his traditional craftsmanship techniques and contemporary designs, we were delighted to have the opportunity to speak with him directly on how he began his adventure in jewelry design, what inspires him and what KEY jewelry piece every woman should have in her collection.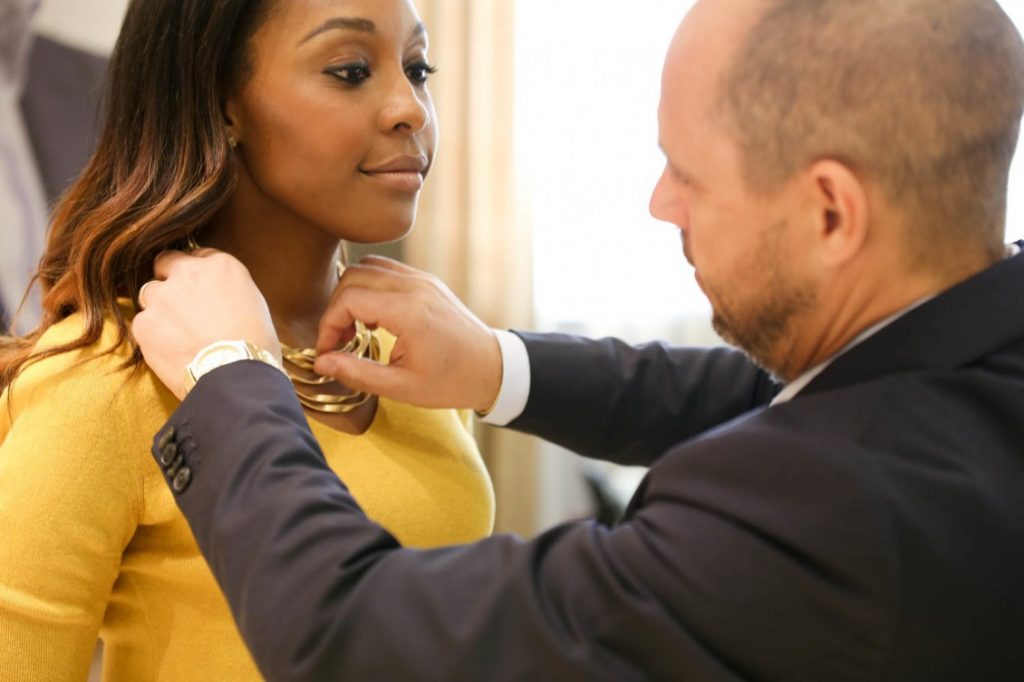 Q: First things first, let's clarify the proper pronunciation of your name?
A: Yes, you have to put an accent on the "I." It Bicego. You can say beach and go…Bicego.
Q: How long have you been designing jewelry? What's the story?
A: Honestly, I did not think my future would be in jewelry designing. I took over the business from my father and he's the founder…established the company in 1958.  When I was just a boy I started designing with him. Years later I took over the business and I launched the Marco Bicego brand in 2000. I've been now doing this for 30 years.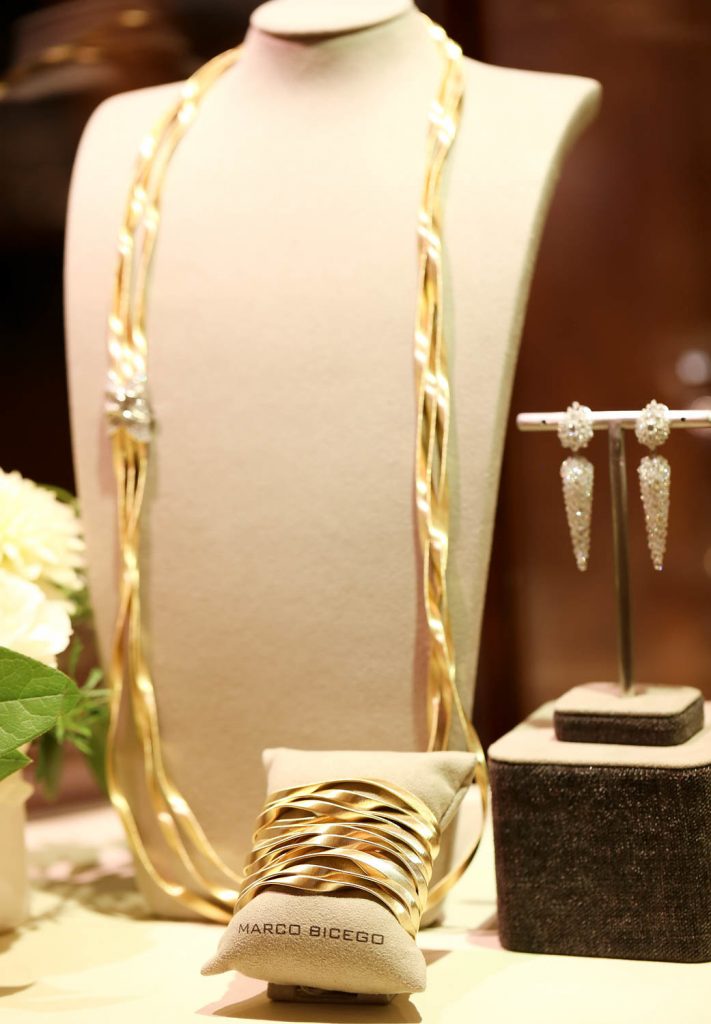 Q: Where do you draw your inspiration from? 
A: From the beginning I loved nature and the organic shapes. I love the perfection and imperfections of nature. and I try to reproduce that in gold. 
Q: How would you describe the woman who wear's your designs? 
A: She's a modern woman, she's a sophisticated woman. She loves life, travel, fashion, art and food. Marco Bicego is an everyday kind of jewelry. It's very versatile…it's dress up, dress down. She feels confident to wear her pieces at many different occasions. Everything I create is with this idea…this type of woman in mind. I want her to be able to wear these pieces everyday.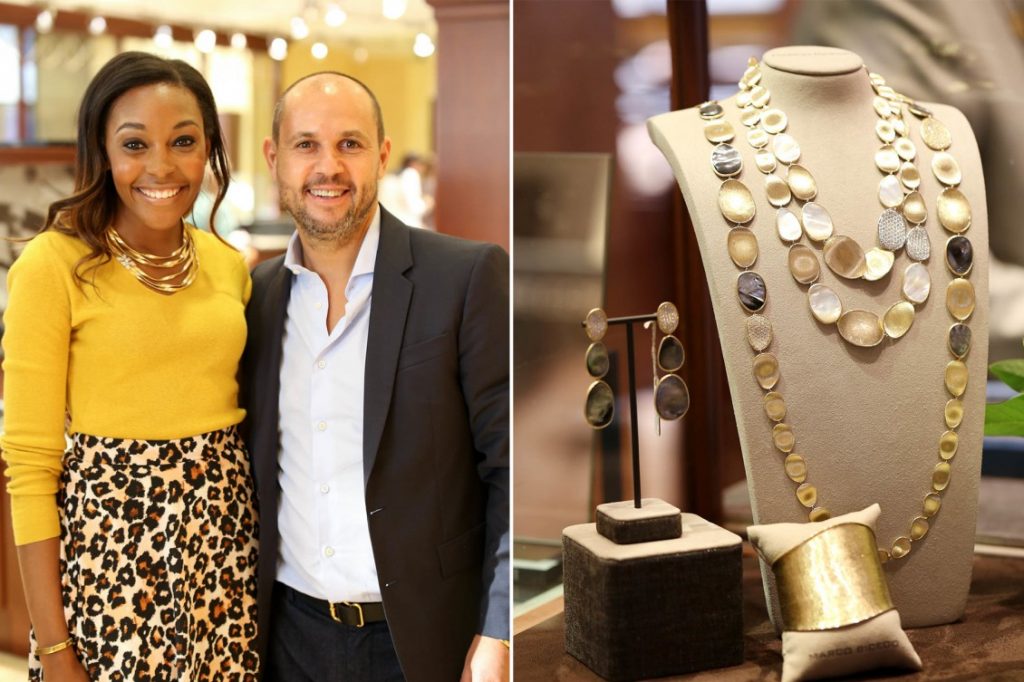 Q: Who's the most impressive person you've adorned in your jewelry designs?
A:  The wife of Bill Gates, Melinda Gates and the CEO of Facebook, Cheryl Sandburg. These are the type of women that represent who the Marco Bicego woman is. They are professional and powerful.
Q: What are the key jewerly pieces every woman should have? 
A: In the pieces I create, I want all the piece to be timeless. Every woman is unique and she will wear the Marco Biecgo jewelry in a unique and different way.
The most popular and wearable piece for a woman is a long necklace. She can wear it in many different ways. Some of our necklaces can be worn in 7 or 8 different ways. You can double it, wear it as a braclet. It's great because every woman can find a way to wear it best for her lifestyle.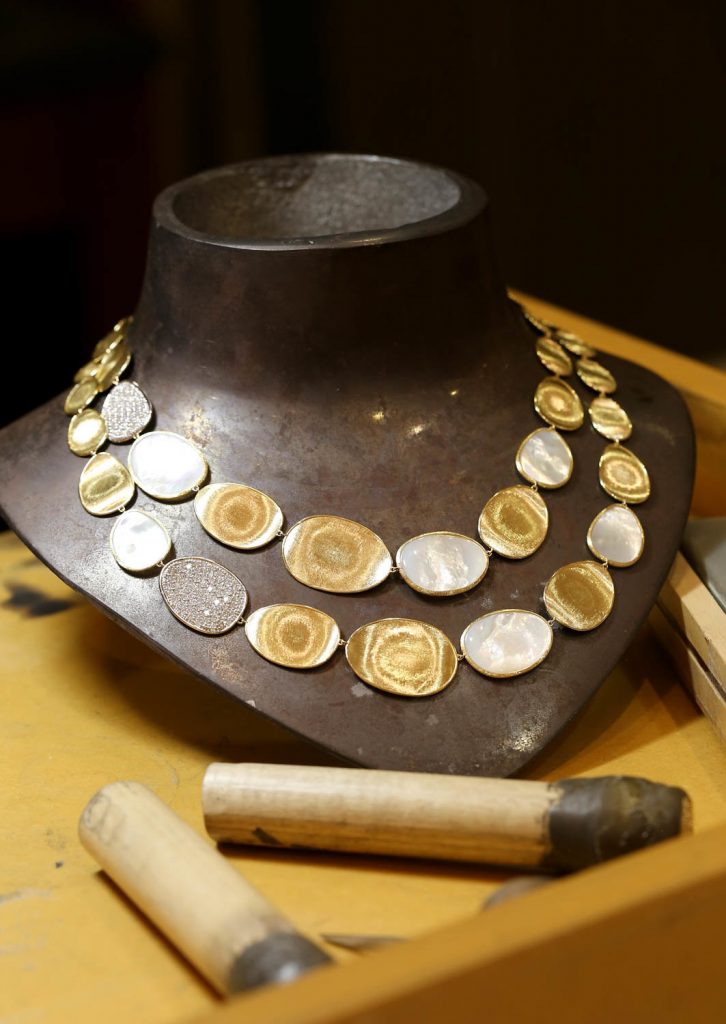 ALL IMAGES COURTESY OF DIAMOND CELLAR
Here's a quick roundup of some of our favorite pieces by Marco Bicego.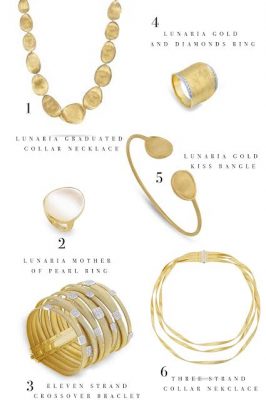 Fall consulting, personal shopping and outfitting is here! We are booking now through November!
Want more? Visit https://www.wardrobetherapyllc.com
We're Social! Follow along for the latest on our team, our work, and our inspirations! Instagram Facebook