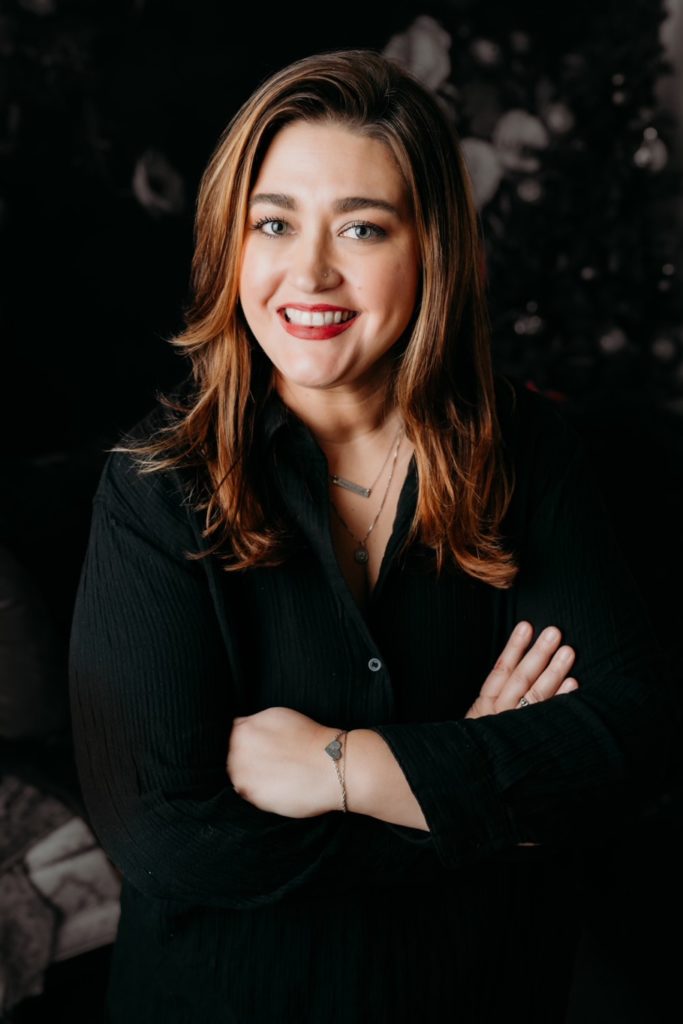 We love connecting with women in our community that have exciting stories to tell and work in places & spaces that we love learning more about! And we ESPECIALLY love to share about these women within our own fashion loving community! Women connecting to women.  Sharing another woman's success story is so important in our line of work, because it's how we all continue to evolve; working and collaborating and sharing.  We can't wait for you to learn a bit more about Mia Santiago. She's a powerhouse. A celebrity hair stylist that is connecting with REAL women in our hometown & on the move. She's genuine. She's funny and did we mention that her work is shown in February's Vanity Fair? We recently met with Mia for coffee and it felt like we had been life-long friends, catching up on all of the things.  We think you'll find her to be the same.
Q: What/how did you get started as a celebrity hair stylist? 
Blood, sweat and tears. Lol. I started my career as an assistant at the world renowned Sally Hershberger Salon on the Upper East Side of Manhattan. I worked my way up to a master cutter and started doing editorial work where I made amazing connections. I also said yes to every opportunity that come my way and eventually got an agency to represent me.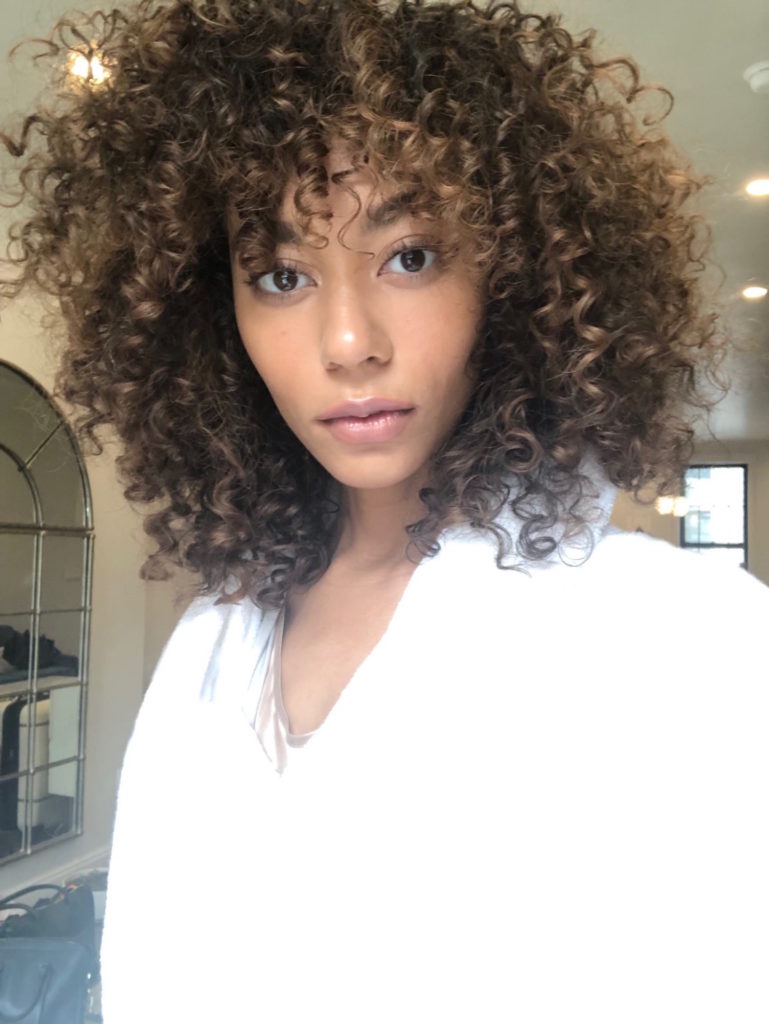 Q: Tell us what it is like to work under red carpet/runway/celebrity pressure? 
It's amazing, stressful and exciting. The moment I always look forward to is after my celeb leaves for the carpet. I stalk Getty images to see how they look. Every artist holds their breath until they see that first red carpet image to know their client looked amazing!!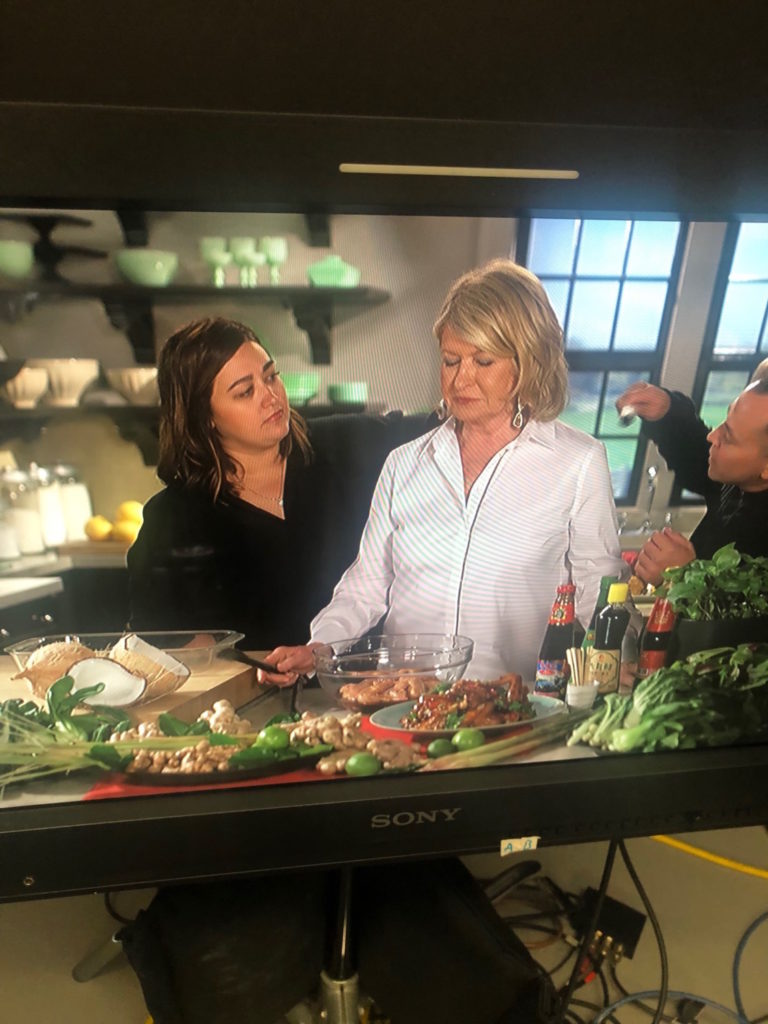 Q: Why only hair cuts? 
You can be very good at two things, but you're usually better at one than the other, right? In most NYC salons, stylist specialize in either cutting/styling or color. It's to your benefit to find the one niche that your more passionate about and pour your heart In to it. To master your craft. I love to see the finished look and cut/style hair..to see the clients face when their look is complete and they're so happy to look in the mirror. It just fills me with so much joy.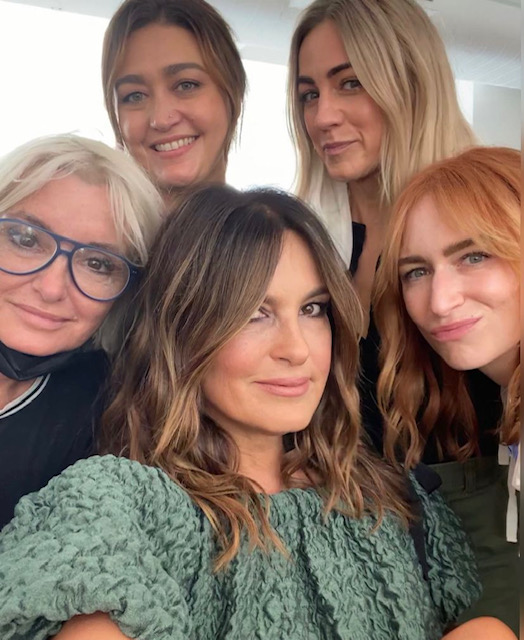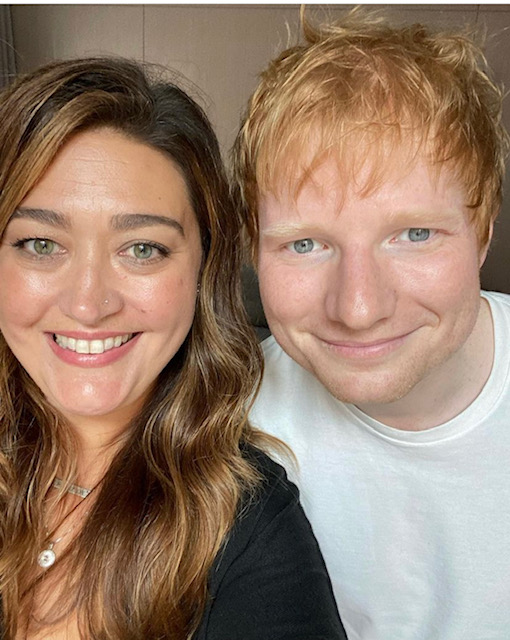 Q: Any client (that you are able to share) that's has been incredible to work with? 
I have been so blessed and fortunate to have an amazing client list. I've worked with Mariska Hargitay the longest and she is an absolute dream. She is as kind and beautiful Inside as she is out. I fan girled hard when I got to work with Ed Sheeran. He sang while I cut his hair and he was so gracious. He thanked me and hugged me like 5 times after his haircut. I mean, pinch me. And of course- two of my absolute faves are Columbus boys, twenty one pilots. The most humble, funny and kind men. I've been really, really blessed to work with such kind people.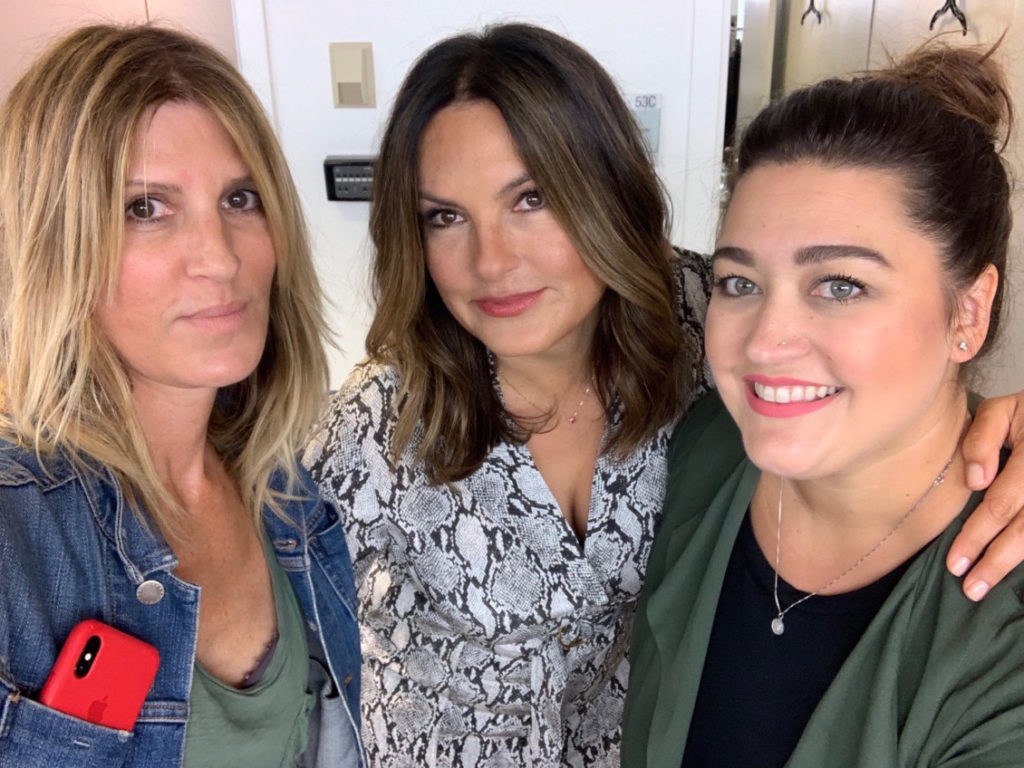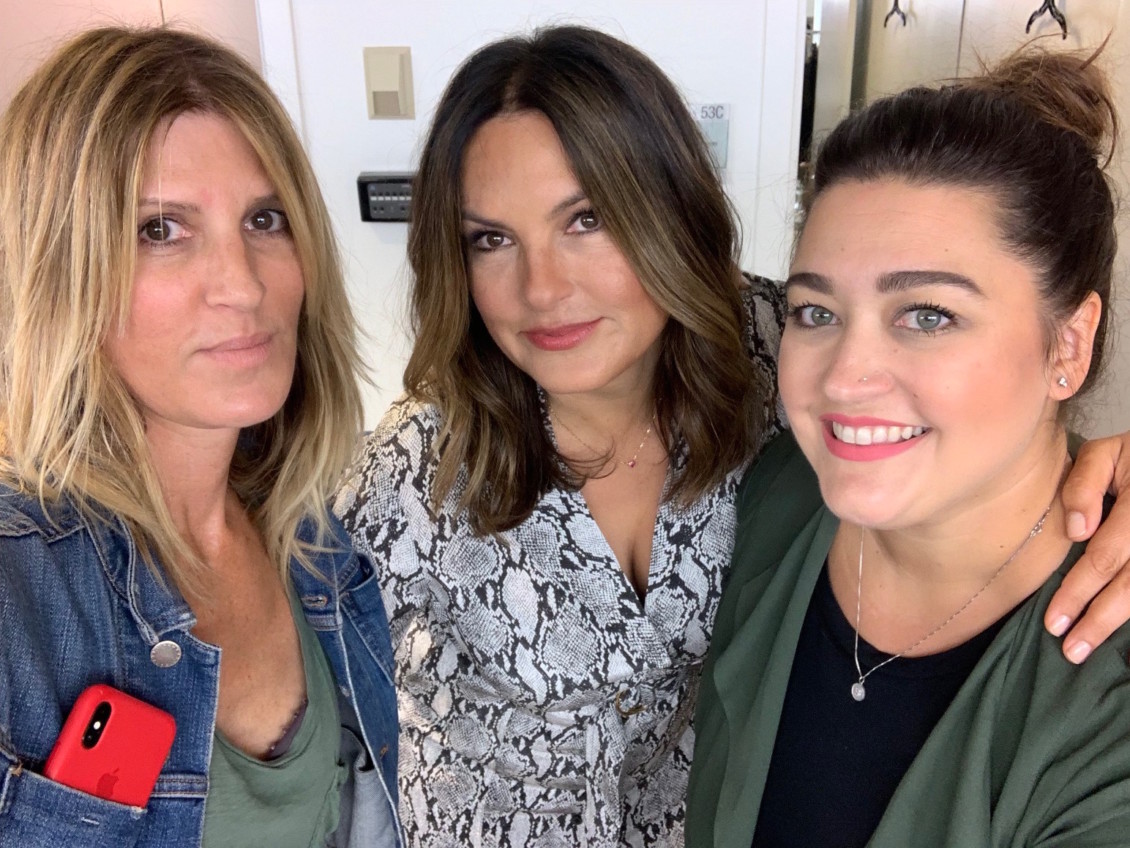 Q: You were a guest speaker for Oprah? Tell us about that.
I was.. and on a cruise ship!! I got to sail around the world with Oprah and her team as the guest celebrity hairstylist to talk about hair trends, do ambush makeovers on a few lucky cruisers and talk all things hair and beauty on the main stage on a cruise ship!!. We set sail 5 different times and it was one of the most fun and exciting opportunities of my career. We were every where from Alaska to the Caribbean. Everyone always asks me what Oprah smells like and I wish I could go back in time and take a good sniff because I have no idea. Hahaha!!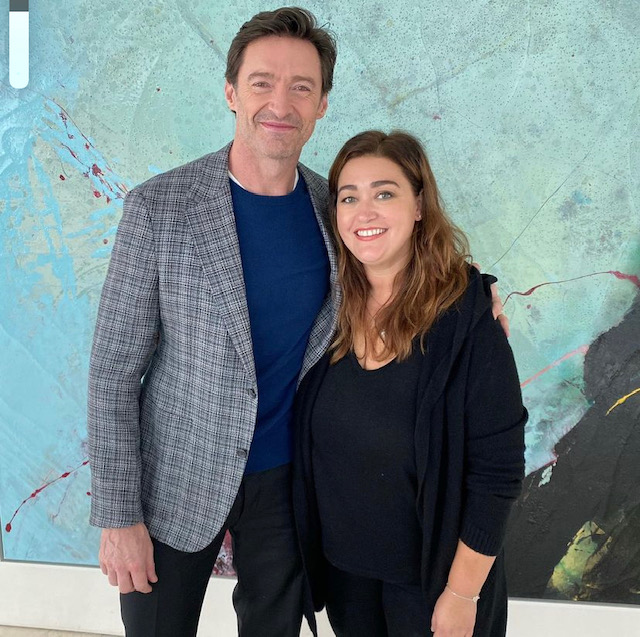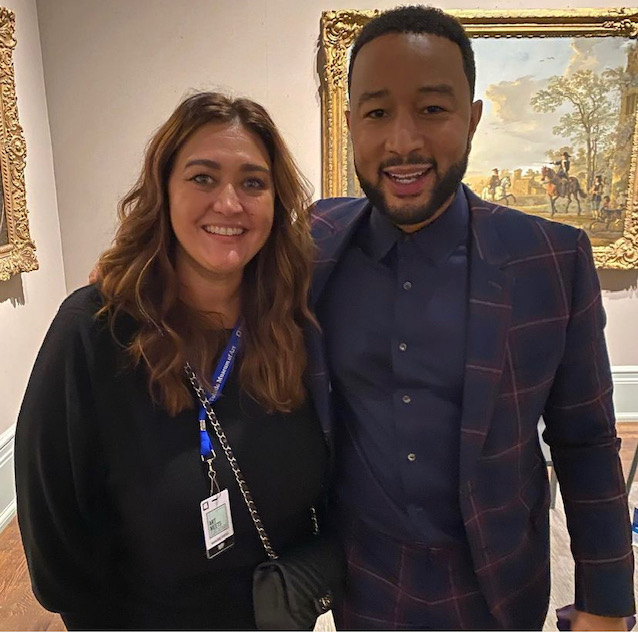 Q: Why Columbus? 
I'm originally from Youngstown and after having our first child, my husband and I decided it would be great to live closer to family, where life is a little slower paced and we don't always have to hustle. After 15 years in NYC the change of pace has been awesome. Columbus is very cool and beautiful and a quick flight back to the city. It is the perfect place to call home.. and hey: I may have developed a New York skin but I'll always have an Ohio heart.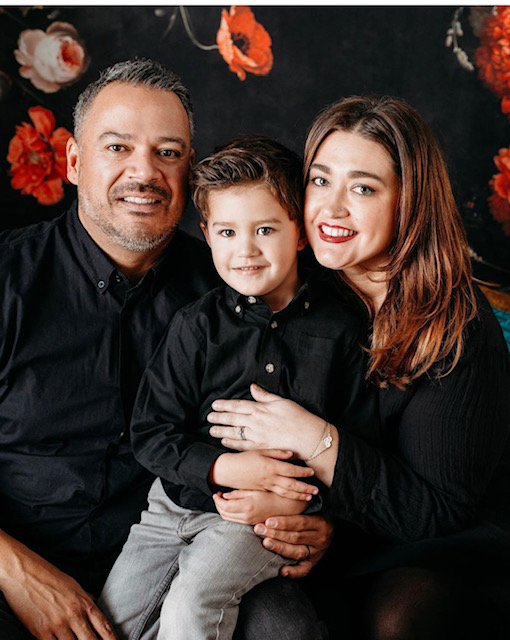 Q: Because we love fashion, what's one hair trend you are seeing constantly with your clients?
A lob is a very consistent trend because it can be worn at various lengths and is beautiful on all face shapes. You can spice it up or keep it chic and simple. It's the new classic in my opinion.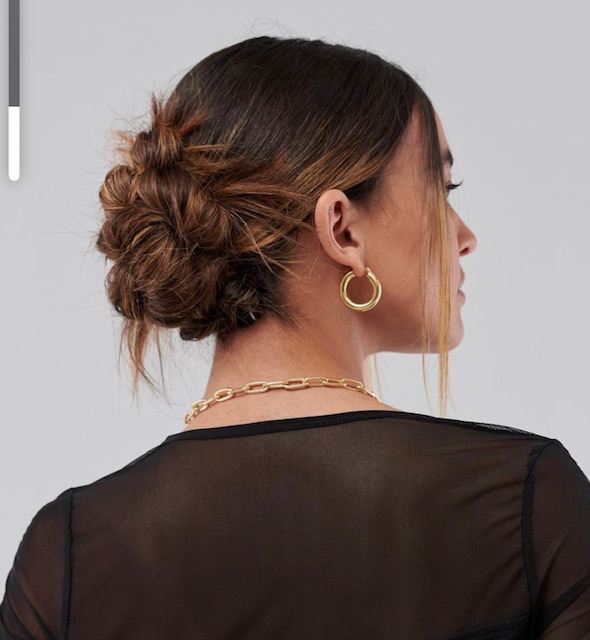 Q: To follow that, what hair cut question do you get most?
Can you make my hair look thicker? The answer is yes.
I would say one of my strongest skills in hair is working with finer hair textures. Don't get me wrong I love all hair, but fine hair is sometimes more difficult to work with and i love a challenge 😉 it can look incredible with the right haircut and the right products!!!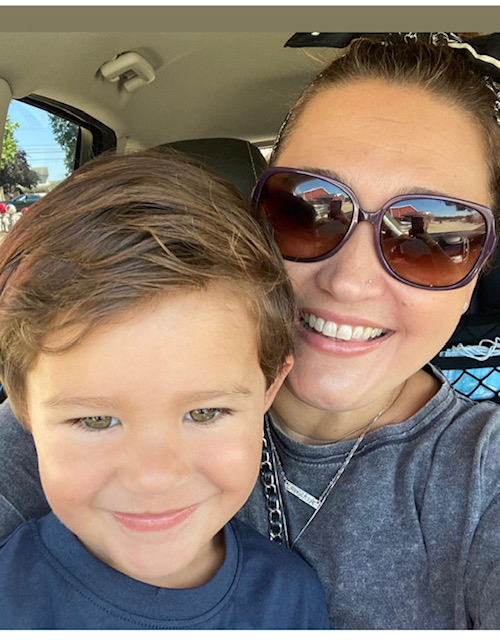 Q: How can new clients find you? 
and if you mention you heard about Mia from Wardrobe Therapy, you will receive 22% off her hair cuts (which are typically $175).
Spring is around the corner..We are booking now!
Keep Making Everyday a Runway!
For content created on our website and social media, some links contain affiliate links which we earn a small commission from.