We've had the pleasure of getting to know a woman in our community who leads the charge in community, creativity, innovation, advocacy…the list quite literally goes on! Donna Teach of Nationwide Children's Hospital did us the honors of chatting with us about her professional work in one of the leading healthcare establishments in our nation. She is just as much of a delight personally as we know she is professionally, and an all around inspiring woman. Please enjoy getting to know a Woman We Love, Donna Teach.
Q1. You are the Chief Marketing and Communications Officer for one of America's top 10 Children's Hospitals, Nationwide Children's Hospital. What an accomplishment! After 25 years with the hospital, what do you love most about your job?
A. There is so much to love. It is a gift to be part of such a positive, hopeful place. I have met thousands of children faced with so many challenges, who can still find joy in just being kids.  Sharing the stories of our courageous families who travel for care from around the corner and around the globe.  They are going through so much, often far from home, and trusting us with this most precious person in their life. To experience the progress of pediatric medicine in the last quarter-century.   I work with the most amazing people from housekeepers to surgeons to researchers.  They all are committed to our mission and helping all children reach their full potential. All this is surrounded by a tremendously supportive community – I love working with the people of Columbus who have helped make Nationwide Children's what it is today.  So, lots to love!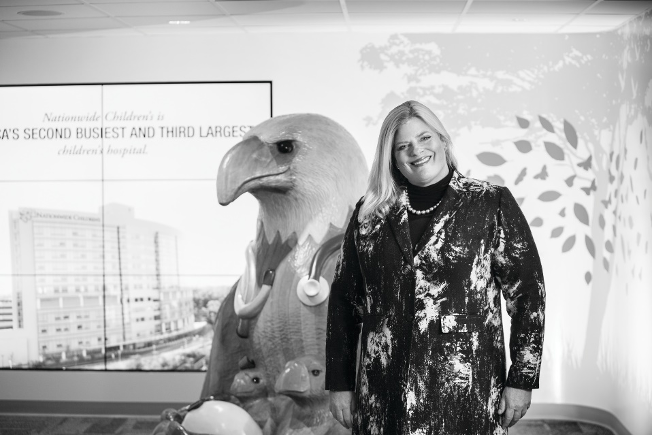 Q2.  You are an executive working in healthcare during a global pandemic. What has been the most challenging hurdle you've worked to overcome throughout this last year?
A. The most challenging hurdle has been the unknown. There is no playbook for what we are experiencing as individuals, as a community and as a nation.  Healthcare completely reinvented itself in just a few short weeks.  At Nationwide Children's we went from just a few hundred telehealth visits a quarter to more than 100,000.  Our teams opened testing stations in a matter of days and completely reorganized the model of care not only to care for patients' ill with COVID-19 but also to protect the health of our staff and all others coming to us for services.
Q3. What is one thing you have seen your team/work community overcome during this unprecedented season?
A. There is so much we have worked on in response to the Pandemic but children's mental health is especially important. Our behavioral health experts recognized early on, how important child mental health would be. One in five children is living with a mental health condition that impacts their daily living and we know the pandemic has been especially hard.  The Big Lots Behavioral Health Pavilion opened on our campus in early March, just as the Pandemic was taking hold.  The Pavilion's new Crisis Center is serving children with emergent mental health needs, our therapists ramped up telehealth visits and these same experts developed a variety of helpful resources for parents through the hospital's "On Our Sleeves" movement for children's mental health.  I speak to so many friends and parents who are worried about their children's mental health and well-being.  This is one of many issues that will impact our children long past this pandemic and I'm so grateful for all the community support we've received for mental health programming.  It is so important.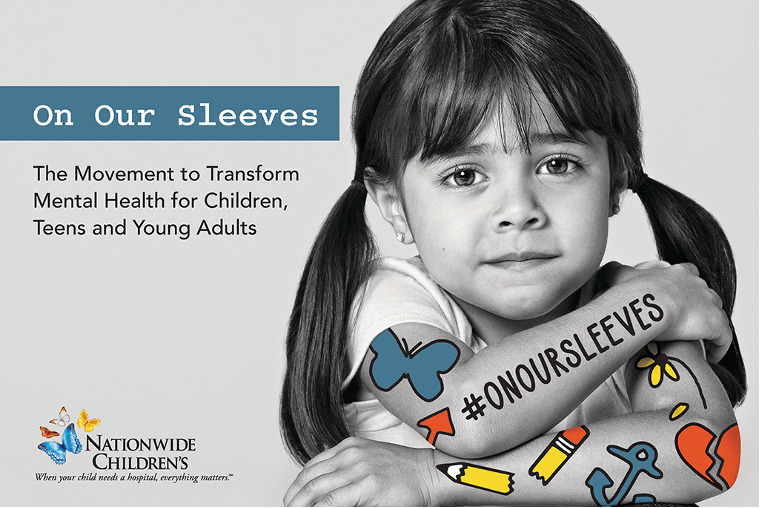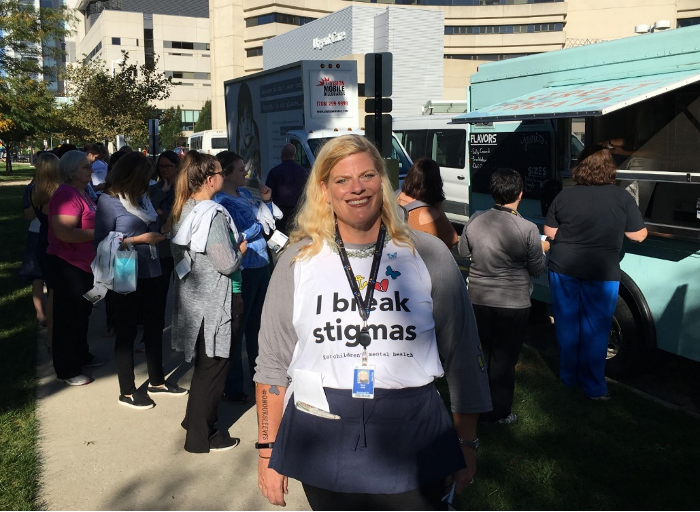 Q4. So important. And amazing to know our healthcare leaders are already working towards these future missions. When you reflect on your impressive number of years at NCH, as well as the countless campaigns you've successfully spearheaded, what are you most proud of?
A. Wow – I've worked on so many amazing projects and campaigns with my team but what I am most proud of is what they represent. Nationwide Children's has become an international destination for pediatric care and research discovery. When I started at the hospital, children had to travel far away for complex surgical and medical care. Now, they have access to the best care right here and we are speaking to families around the globe.  This has attracted the brightest minds in pediatrics to Nationwide Children's and we are telling the stories of their lifesaving discoveries. Those cures are saving children who had no hope just 10 years ago and there is so much more ahead through the promise of genomics and gene therapy. We are also taking on some of the toughest issues facing children today – mental health, health equity and social determinants of health. It has been a personal joy to help launch the national On Our Sleeves movement for Children's Mental Health.  None of this would have been possible without the transformational philanthropy and support we receive through the Foundation and our various fundraising campaigns.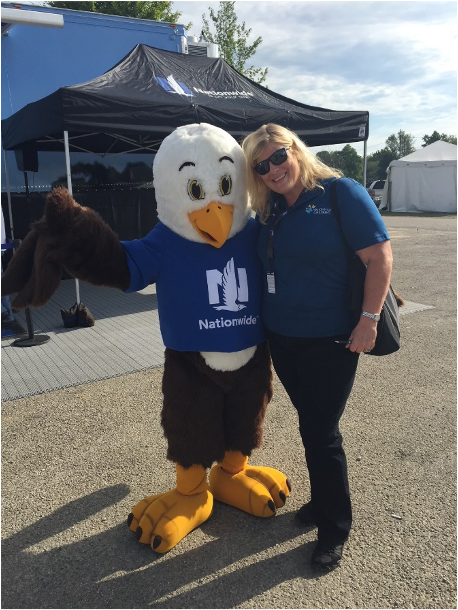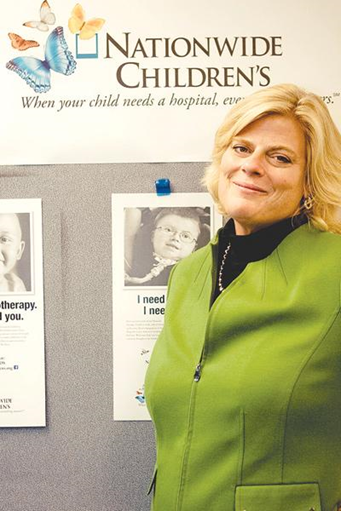 Q5. That is incredibly inspiring! So proud of our hometown and this establishment that has quite literally put us on the map in children's healthcare!
Switching gears, can you tell us a bit about your personal life? We would love to know a little more about life with your husband, Todd and your adorable cats!
A. Now you made me smile.  In February, Todd and I will celebrate our 27th Anniversary. Our wedding at Franklin Park Conservatory still feels like yesterday.  Yes, we are that couple that still holds hands and sneaks smooches in public (sorry about that).  We are proud parents to Ben and Lily, a combined 30 pounds of purr-fection. Our fur babies are Bengal cats and their favorite hobbies are photo-bombing Zoom calls and laying on laptops.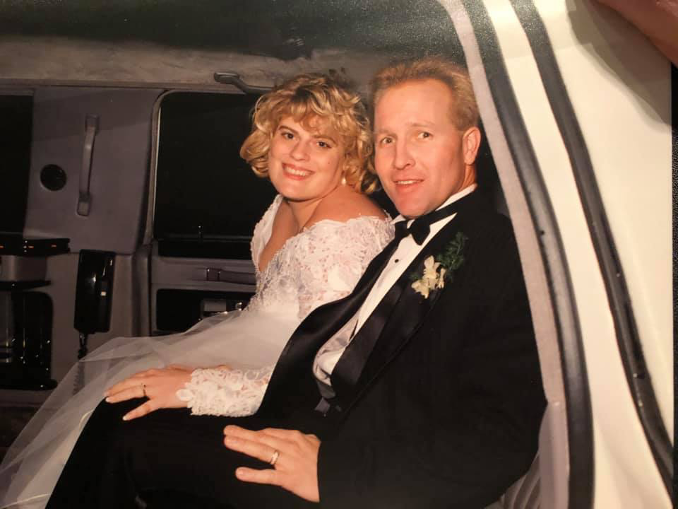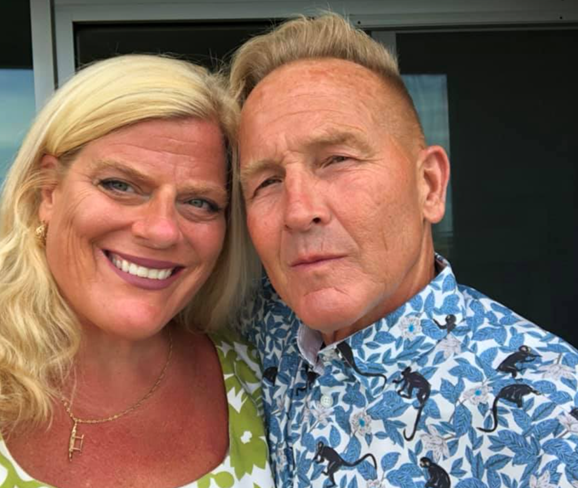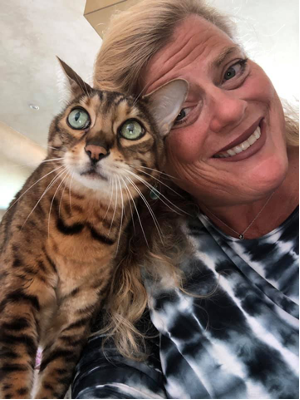 Q6. What are your hobbies when you are not working?
A. The five F's. Family, Friendship, Food, Fitness and Fun.  The Pandemic has put a bit of a dent in our traditional approach to the Five F's but relationships have deepened in some wonderful ways.  I am finding myself sending and receiving more cards and written greetings (isn't it wonderful to get a written note from a friend, "just because.") Also more time in the kitchen – which leads to more needed time for fitness but some great "carry-out" deliveries to share with friends.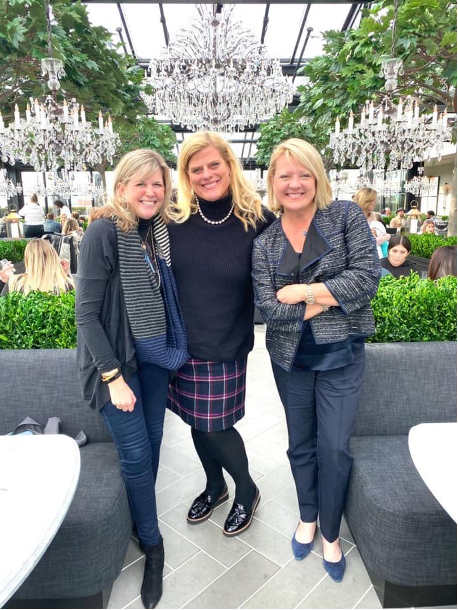 Q7. Is it true you love to scuba dive?! Tell us your favorite last trip you took pre-Covid-19!
A. We do love to dive! We have been diving for more than 25 years and underwater photography is a personal passion for me. Our last trip was just one year ago right before the pandemic. There is actually a very dedicated community of divers here in Columbus and last February we traveled to the Maldives with our dear friend Larry Abbott, who owns Aquatic Adventures.  Through his dive shop, Larry organizes the most amazing trips.  This time last year, we were diving with sharks, manta rays and whale sharks. The reefs were stunning and the people of the Maldives were so gracious. I am grateful that we were able to have this experience, as I know so many people had to cancel trips this last year.  We cannot wait to get back to diving.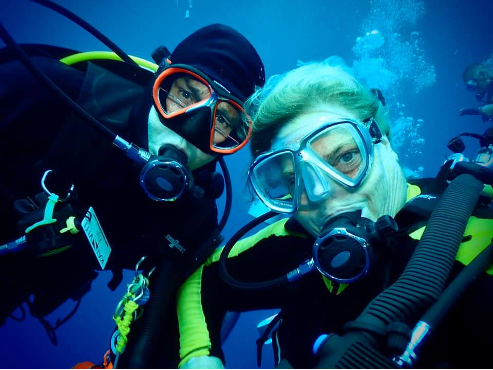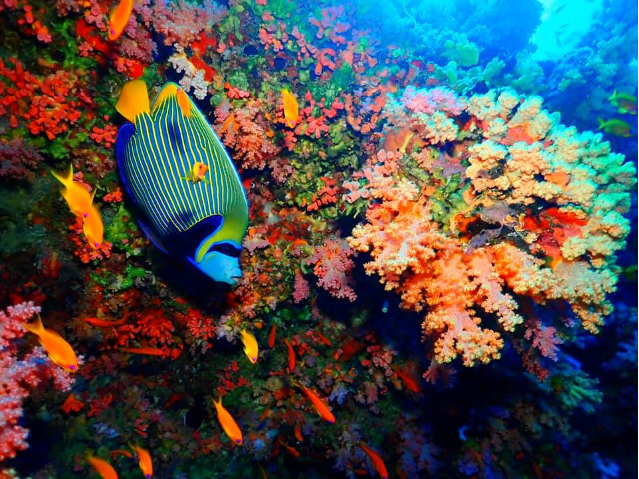 Q8. We know you have a love for Hawaii…and travel there frequently! Other than making that journey, where are you most excited to adventure to once this health crisis is finally in our rear-view window?
A. I think many of us have been making post-COVID trip lists! We were scheduled to travel to Oaxaca, Mexico this October to experience their amazing Day of the Dead (Dia de los Muertos) celebrations and I am hopeful to reschedule that for 2022. We have some dear friends that have moved to destinations in Europe so I'm eager to dust off that passport again!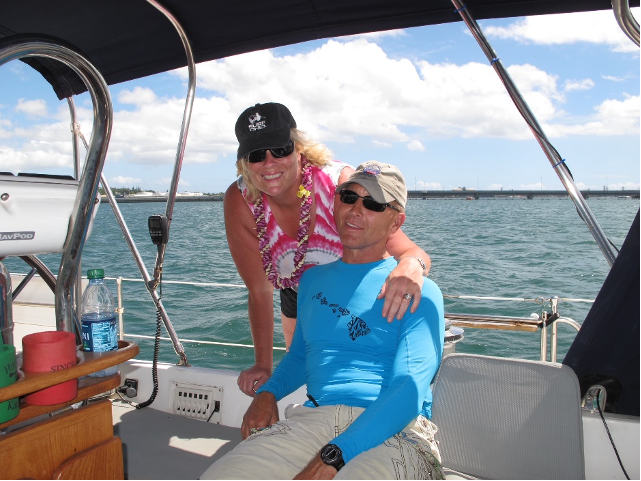 Q9. Okay, because fashion is kind of our thing…who are some of your favorite designers?
A.  I have always been a tall, curvy girl.  When I was starting my career, plus-size fashion choices were very limited – one small section in an entire department store. Things are starting to change but we have a long way to go.  When I need special items, Wardrobe Therapy introduced me to 11 Honoree, an on-line designer site that is exclusively plus size (and has great sales!) Favorite designers for me include Lafayette 148, Alex Woo, Tadashi Shoji, Misook and Christian Siriano (It was a delight to meet Christian when he visited the hospital in 2018).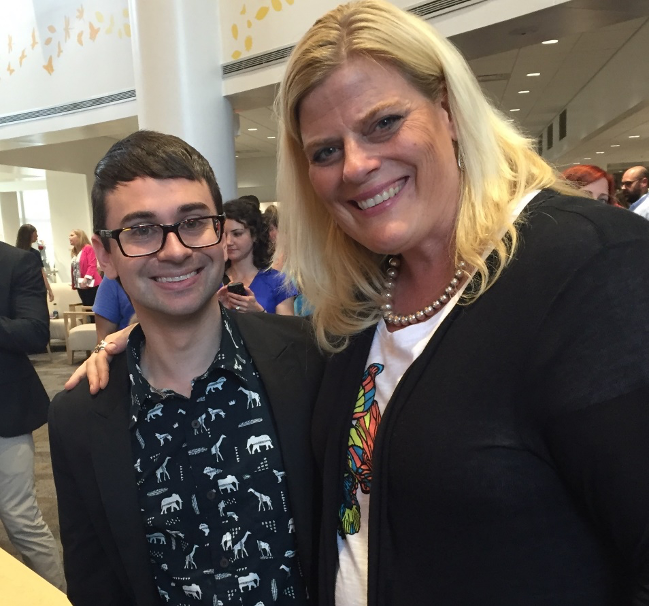 Q10. Our team believes in the power of dress, and the mantra, "when you look good you feel good". What do you put on that makes you feel your best?
A. At both work and home, I love clothes that make me feel comfortable and confident. At the hospital, I like to wear bright colors and things that lift my mood and those around me.  Christy has helped me make small changes to my fashion choices that compliment my height and curvy figure.  I love accessories and always try to pick up unique items when I travel.  This winter I've been living in straight-leg pants, longer jackets or sweaters and a pair of the great flat boots.  Outside work, I love all the athleisure options sparked by the work-from-home trends.  Zella and Good American offer some amazing plus-size choices.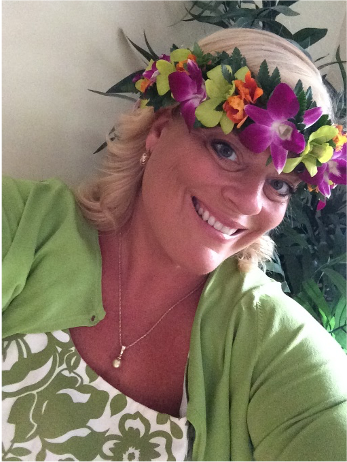 Q11. As we move forward to what we hope will be a new age of global peace and health, what are words to live by that inspire you?
A. I was so moved by the amazing words of young poet, Amanda Gorman who spoke during the inauguration. Her closing words,  "For there is always light, if only we're brave enough to see it, If only we're brave enough to be it."
To learn more about our Personal Shopping, Wardrobe Consulting, and Outfitting services, visit us here:  https://www.wardrobetherapyllc.com