We are so excited to be back with another Women We Love! There's nothing we enjoy more than surrounding ourselves with women who inspire and empower us (who doesn't?!) and having the opportunity to share their stories with all of you is a bonus and such a delight. Hillary Rinehardt is a Partner at Rinehardt Law Firm, and as we recently found out, a baker extraordinaire! She loves her family (two of them are her colleagues!), fitness, and philanthropy, and we know you will enjoy getting to know her as much as we have!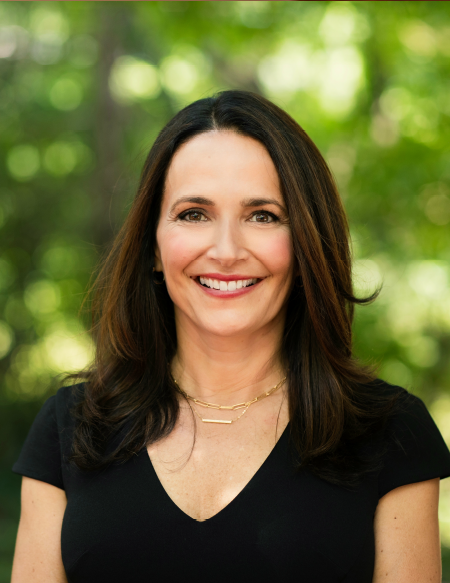 Q1. You graduated in the top 25% of your class from the Ohio State University College of Law and earned your Juris Doctor in 1991. You later stopped practicing law for a career in business and to raise your family, to then come back to it in 2007. Can you tell us about where your endeavors lead you during that time, and what brought you back to law?
A: When our children were little, I decided to be a full-time mom.  I felt lucky to be able to do that and I wouldn't trade that time for anything.  When our youngest was starting school, I was ready to get back to the working world.  I considered returning to the law, but while I was home, I had discovered a passion for baking.  I decided to open a bakery café.  Aspen bread & bagel was a passion project.  At the time, Mansfield, Ohio didn't have any homemade breads or bagels or any good coffee.  We made 18 kinds of bagels daily, sourdough breads, and baked goods.  We had Boars Head deli and offered breakfast bagels and delicious sandwiches on our fresh bread.  People still stop me to say how much they loved it.  After 8 years of running the restaurant, I was ready again to shift gears.  John's law practice was growing and he was going to have to hire another attorney.  We decided that attorney should be me!
Q2. You and your husband, John are both partners at Rinehardt Law Firm. What is the dynamic of working with your spouse?
A: People often ask me how I can work with my husband.  Not because they know him to be difficult, but because they can't imagine working with their own spouse!  For us, it is comfortable and easy.  We are fortunate because we have talents that complement each other so there is no power struggle.  There are certain areas we defer to the other on.  When we do disagree about something, we usually have a respectful (but sometimes heated) debate, find common ground, and either compromise or agree to disagree.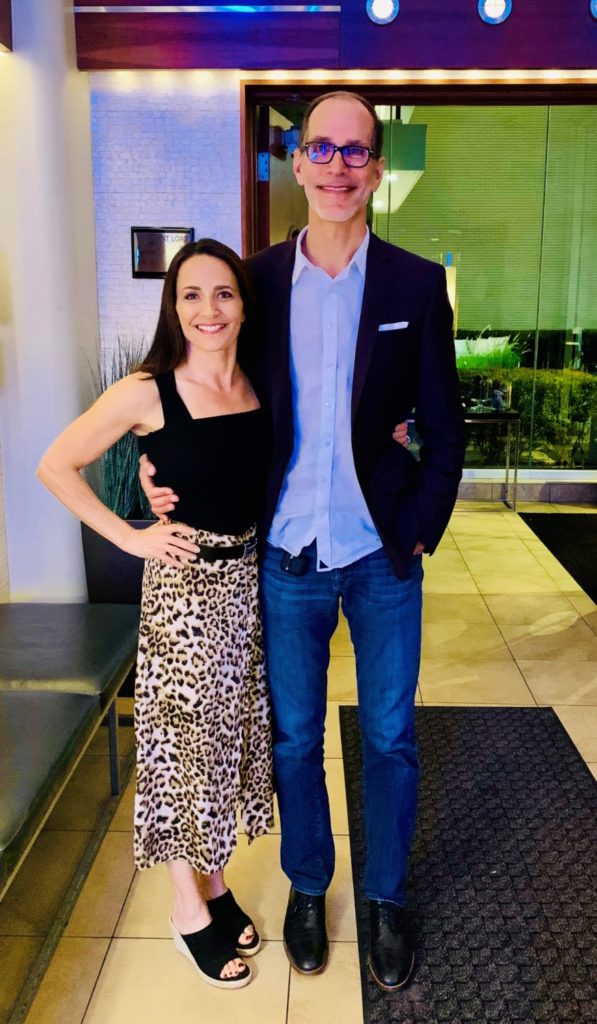 Q3. It's a family affair! Congratulations on the recent addition of your daughter, Rachel Rinehardt to the practice! It must be thrilling to work alongside two members of your family! Can you share with us the most rewarding aspects of working with family?
A. Having Rachel join the practice has been a dream come true for us.  We suspected from when she was very young that she would be a lawyer one day.  Out of law school, she wanted to develop professionally on her own.  Working for mom and dad would have been the easy thing to do, so we are proud of her for that.  She worked for a very well-respected law firm in Columbus for two years where she found her voice as an attorney and gained confidence, knowledge and experience.  Meanwhile our practice was growing, and we were in a position where we needed to hire another attorney.  Of course, we offered Rachel the job first and we are thrilled she accepted!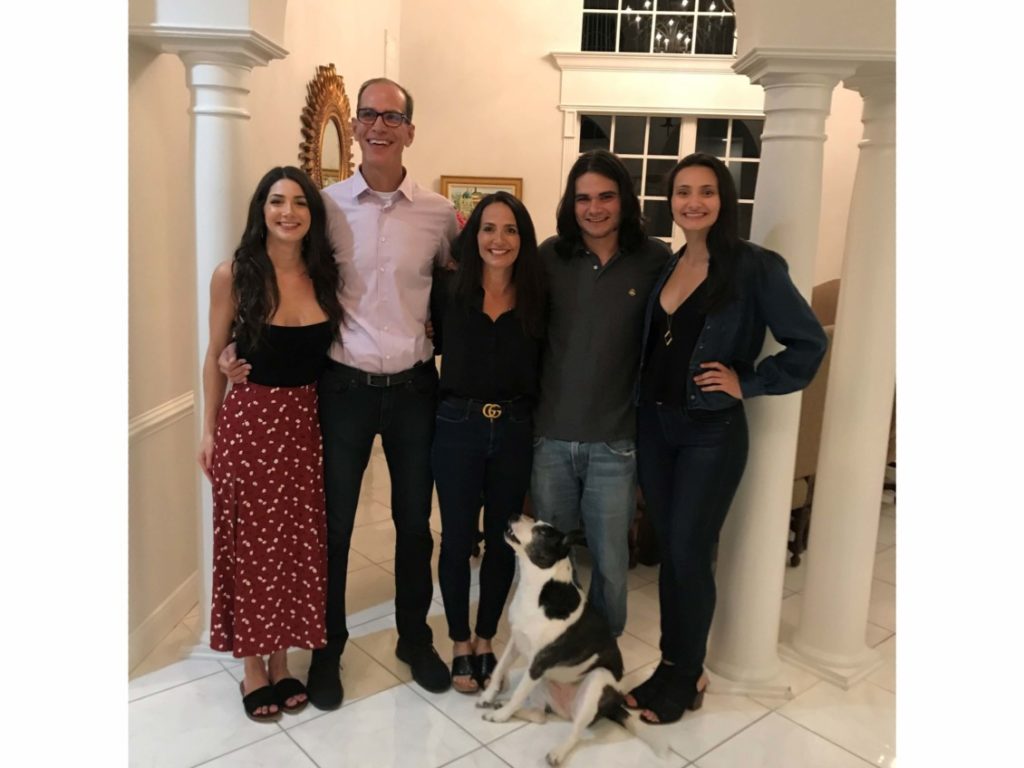 Q4. You split your time between your main office in Mansfield, Ohio, Columbus, Ohio, and of course the courtroom. Can you walk us through what a typical day looks like for you?
A. One of the great things about being an attorney and having our own practice, is that no two days are the same.  I like to be on the go, multi-tasking, and staying busy.  How my day looks depends on which office I am working in and what is on the calendar.  Most days, I am in the office most of the time, taking phone calls, writing correspondence, and checking in with clients.  Some days, we are in court for hearings or jury trials.  Some days we are in depositions or mediations.  Since COVID, we are doing more work remotely and even holding depositions and some court proceedings via Zoom.
Q5. With that in mind, what keeps you balanced, focused, and grounded–especially during these unprecedented times?
A. I am an exercise fanatic.  If I don't get super sweaty six days a week, I get off kilter.  I have been exercising since I was in high school when I started running and doing jazzercise.  Over the years, I have tried pretty much every form of exercise from step aerobics to kick-boxing to hot yoga.  I also started meditating almost a year ago.  I start every morning with ten minutes of sitting in silence focusing on my breathing.  I started with guided meditations using an app called Headspace. Now I prefer unguided meditation, but I use many of the techniques I learned in the beginning.  It is subtle, but I believe it helps me stay balanced and grounded.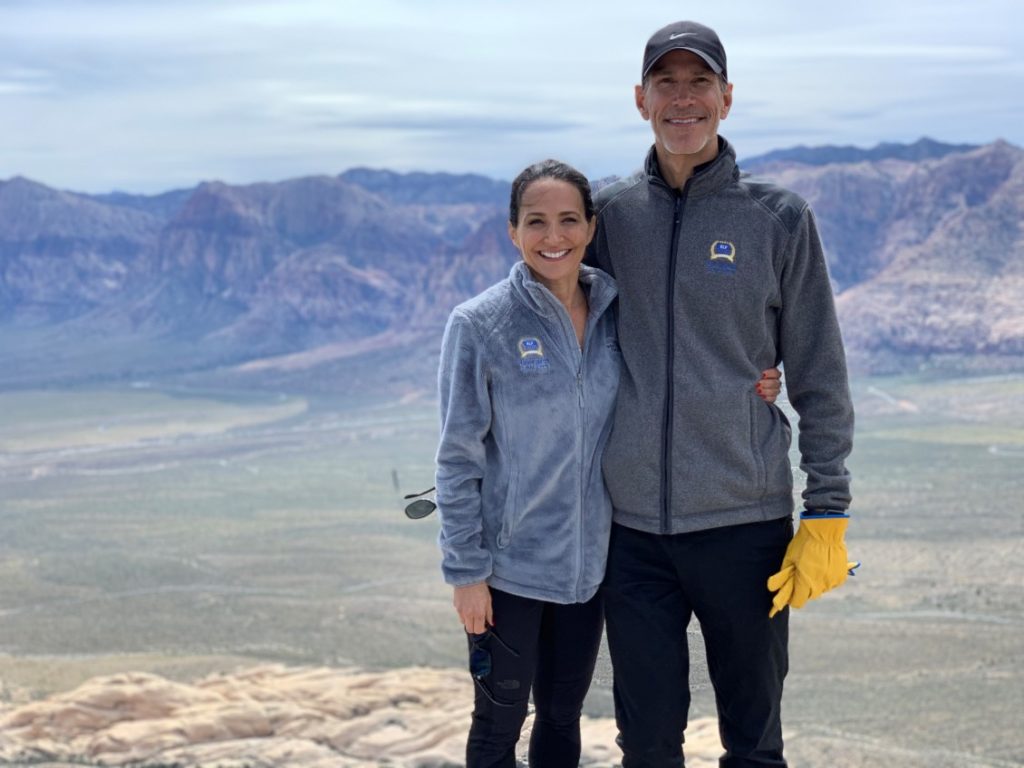 Q6. When you are not in the courtroom, where are you spending your time?
A. On my Peloton bike, which is my current exercise obsession.  You might also find me on a hike.  I love the outdoors especially trail hiking.  Whenever I work in Columbus, weather permitting, I end the day hiking or running the Dripping Rock trail at Highbanks Metro Park.  When I'm not working or exercising, you will find me in the kitchen cooking or baking.
Q7. You are also involved in several philanthropic endeavors such as Flying Horse Farms and Cystic Fybrosis Foundation, to name just a few. What inspires you about these organizations?
A. Most of my philanthropic endeavors stem from my daughter, Hannah, who is currently a first-year surgery resident at University of Pittsburgh Medical Center.  Hannah has always been very generous with her time and energy volunteering for a variety of organizations since she was in high school.  It was Hannah who connected me with Flying Horse Farms (FHF). FHF provides a camp experience for children with serious or terminal illnesses, modifying activities to allow every camper to participate no matter their limitations. All kids get to attend camp at no cost to the families. The first time I went, I was amazed by the work of the staff and volunteers to make each camper feel accepted, fulfilled and loved. FHF is a place where kids can laugh, face their fears, and form lifelong friendships. Hannah also introduced me to the Cystic Fybrosis Foundation (CFF).  When Hannah was in college, she did research focused on CF with an incredible physician at Nationwide Childrens Hospital. Hannah founded a student organization called Breathe Hope at OSU that raises awareness and funds for CFF through community yoga events.  Most of us take our breath for granted.  I am inspired and humbled by those who struggle with CF.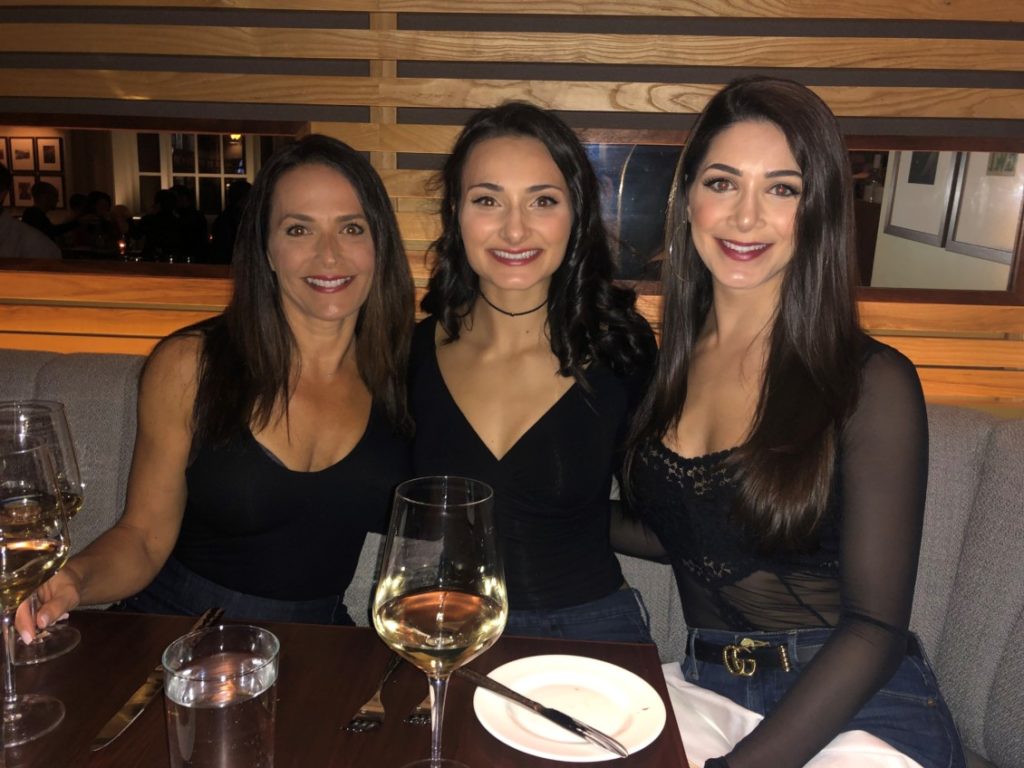 Q8. With you, your daughter, and partner to the firm Melanie Fahey, Rinehardt Law Firm is made up of 75% women. This isn't typical for a law firm. Tell us how important it is to you and your colleagues to represent the minority in this capacity.
A. We have a team of powerful, tenacious women who are also compassionate, caring, and kind. (Not just Melanie, Rachel and I, but also six female legal assistants!) Women, in general, are good listeners, which is so important in what we do. I also find women are often more collaborative than their male counterparts, a quality that is so constructive to getting things done.
Sometimes someone assumes I'm a clerk or secretary rather than an attorney. Melanie and Rachel have had similar experiences. I think those instances only make us stronger.  Our attitude is, underestimate us.  That will be fun.
Q9. Speaking of women empowerment in the workplace, what is your go-to look to feel empowered and how does that compare to your everyday look?
A. Currently, my favorite look that gives me confidence is a great blazer (sleeves rolled up the way Christy Walsh at WT taught me), with a perfectly fit denim jeans, a designer belt and heels.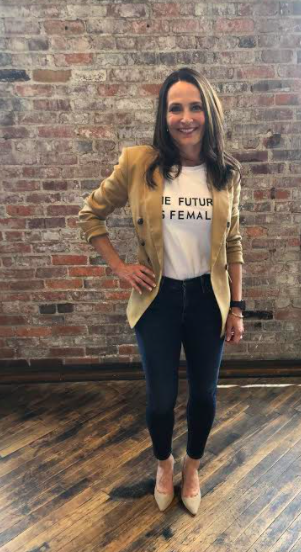 Q10. And of course we have to ask (!!)…where is your go-to place to shop?
A. I have always loved Nordstrom for their great customer service.  Recently, I have been doing most of my shopping online at Intermix or directly from some of my favorite designers—Veronica Beard, L'Agence, ALC and Frame denim.  I really enjoyed WT's Alice and Olivia trunk show and I am looking forward to the upcoming Vince trunk show tomorrow!
Thank you, Hillary and Rinehardt Law Firm!

To learn more about our Personal Shopping, Wardrobe Consulting, and Outfitting services, visit us here:  https://www.wardrobetherapyllc.com