Happy April! With Spring FINALLY here.. we are looking forward to all things that help us to define this season; Hat Day Dressing, Kentucky Derby Parties, Luncheons, Picnics.. and The Women 4 Women Collective, that you will be learning more about very, very soon…TBC.
But there's a lady living in our local fashion community (even though she travels West coast weekly) that we are just smitten with. She's uber talented (you'll see her long list of fashion retailers she's impressed) and her sense of fashion is one to oodle over. Did we mention that she is incredibly genuine and just a refreshing person to know within this fast-paced, dog-eat-dog industry? Meet Ashley Sargent Price.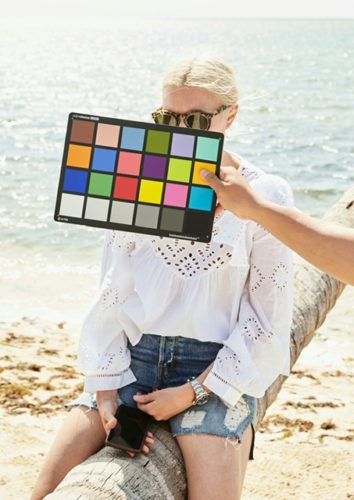 Q: You are an award-winning freelance creative director, most recently with Abercrombie & Fitch and Hollister Co., and prior to that worked as creative director at JCrew. You work with notable companies such as Beautycounter, Ann Taylor, Coach, Bergdorf Goodman, Gap, Goop, and Urban Outfitters, to name a few. Can you give us a little insight into your role as creative director for these brands?
A: I JUST accepted a new position at Beautycounter as their Chief Creative Officer — It feels great to be to be working for a brand with such an incredible mission, and to be a part of their movement to improve the beauty landscape by making safer products for everyone. I'm learning every day… and the more I know, the more I am motivated to help clean up the industry. Unfortunately we are drastically behind in the United States, and the way we regulate needs to change — quickly. It's a matter of health. And the reality is, ingredients don't need to be harmful to be effective.
Q: You split your time between NYC, LA, and Columbus…how do you successfully adjust your time, schedule, and talents in this bi-coastal+ lifestyle?
A: Well, I'm not sure I do it successfully! I do my best to stay on EST… I drag my friend to 6pm dinners and return a lot of email at 4am when on the west coast. I also try to fit in a routine that keeps me grounded — yoga helps! And I take a supplement called Neurocalm by Designs for Health that has B vitamins and L-Theanine… it is… AMAZING.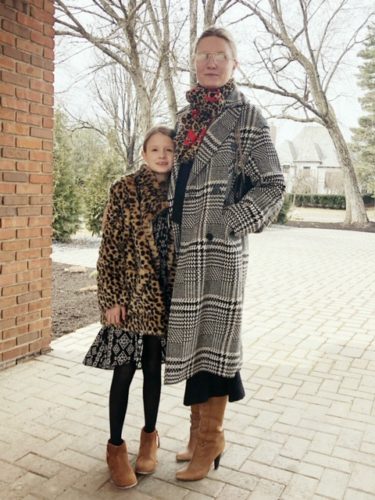 Q: As a working mother, especially keeping in mind your travels, how do you find the balance?
A: Oooh, this is a hard one. Honestly, I just do the best I can. I am away from my family a lot, but I am passionate about my work, and I think you can be a good parent and partner without being there all the time. You know, you can look at any situation and see its benefits or drawbacks. I'm very fortunate, and while it makes me sad to miss certain things, I'm proud I'm providing for my family and setting an example for my kids — I know they see that I am dedicated and hard working.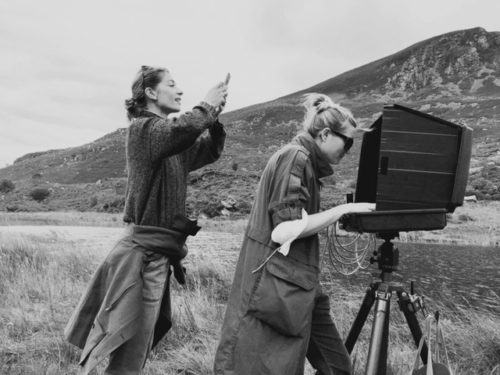 Q: You work with some very inspirational and aspirational women (and men) in the public eye. What keeps you grounded and focused?
A: Family — keeps me grounded. Being around and collaborating with smart, talented, hard working people keeps me focused and inspired whether they are in the public eye or not.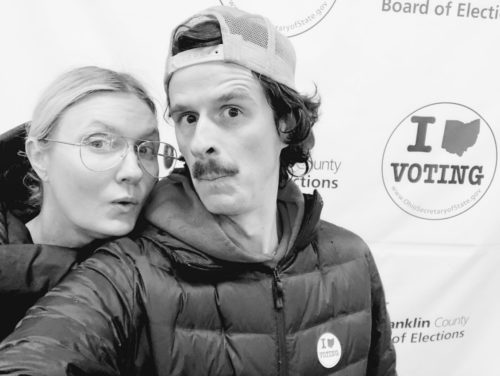 Q: As a creative, what drives your passion and keeps you inspired?
A: 100% the company I keep — My kids, My husband, My friends.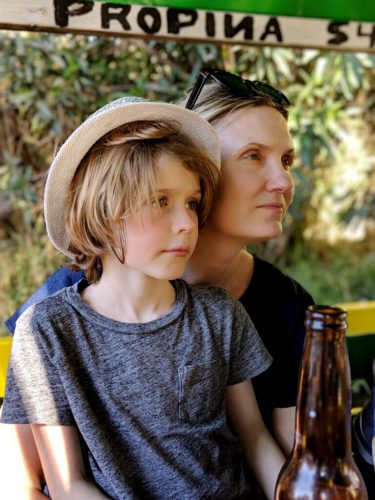 Q: How would you describe your personal style?
A: Classic and feminine with a little tom-boy mixed in.
Q: Who are some of your favorite designers?
A: Phoebe Philo, Isabel Marant, Jenna Lyons, Jane Mayle
Q: In your travels, we're sure you can get your hands on some good sources!! Where do you love to shop?
A: Columbus: Rowe, Grandview Mercantile, Second Chance Consignment Boutique, Stump / NYC: Mayle, Warm, Oroboro, Beautycounter! / LA: The RealReal Lawson Fenning, The RealReal, coyuchi home
Q: What does a day in the life look like for you here in Columbus? I.e. How do you spend time with your family? Favorite Local Shops/restaurants/activities?
A: Here is my perfect Columbus day: Breakfast at Skillet with the family on our way to The Book Loft, then CMA followed by lunch at Dough Mama (Sneak in to Small Talk for a quick shop), Next, Yoga on High in Grandview then across the street to Second Chance Boutiques and down the street to Grandview Mercantile, meet back up with the family for Dinner at Akai Hana and desert at Belle's Bread Japanese Bakery, lastly, home for family movie night and snuggles on the couch.
Q: As you know, Spring is upon us! If you could pick just one…what is that one piece you are coveting for your wardrobe this season?!
A: Church's Stefy combat boots to wear with spring dresses!
Do you have someone in our community you would love to know more about? Tell us! We love recognizing movers and shakers that make our community unique and fabulous!