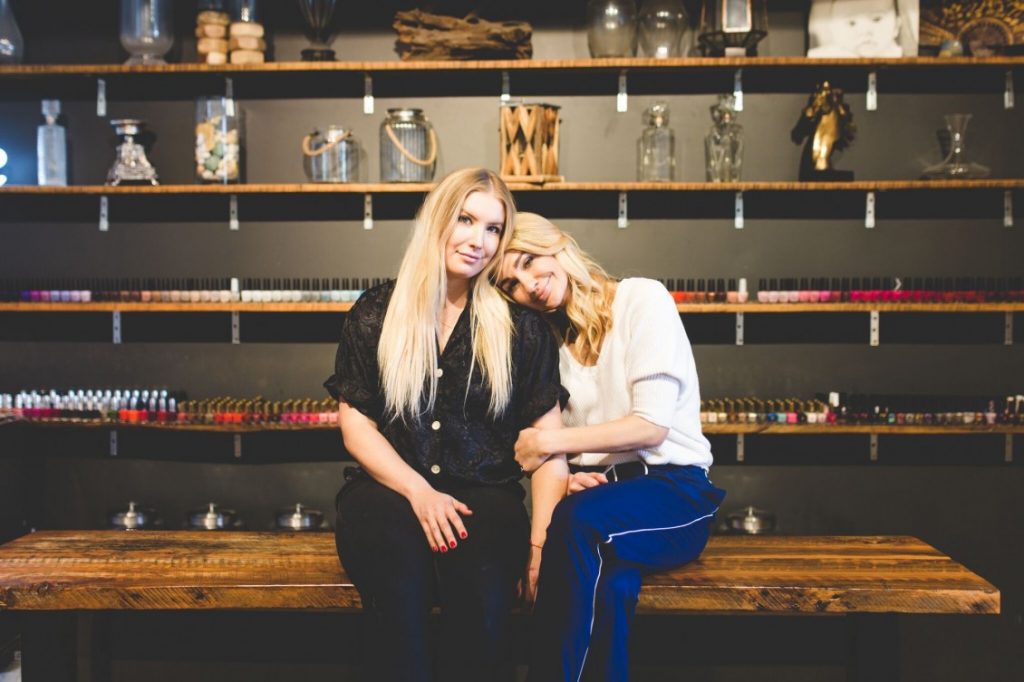 Lauren Hunter and Manda Mason, Co-owners of W Nail Bar | Photo Courtesy of W Nail Bar
One of the things we love about our City is the wealth of female-owned businesses. From fashion to beauty (and everything in between), we continually find ourselves inspired and empowered by the women in our community. And speaking of beauty, we had the opportunity to chat with Lauren Hunter and Manda Mason, sisters and co-owners of W Nail Bar!  In this month's edition of Women We Love, Lauren and Manda share how W Nail Bar came to fruition, their partnership with DSW Shoes and a little about their personal style!
Q: You ladies grew up with family-business roots, as your family owned a chain of grocery stores. So, it's quite natural that you gals have your own family business, but how did you decide on a nail bar?
A. We always knew we wanted to open our own business, we weren't sure what that would be or when we'd do it.We love the beauty industry and love getting services ourselves. For a long time, we couldn't find a nail salon that was doing nails the way we wanted them done (clean, simple, consistent with a customer service focus). So we decided to create one & that's how The W was born!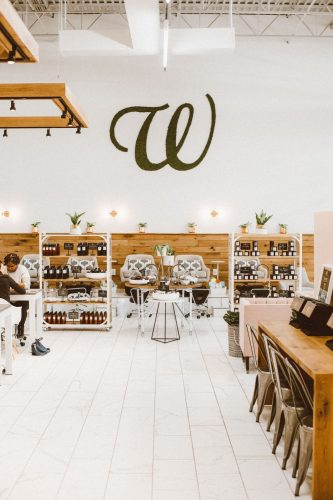 Q: What's the meaning behind the "W"?
A. We.  It represents not just Manda & I, but our team and community. Unity is so important in this world. We stand for inclusion and support.
Q: You're sisters, friends and co-owners of a growing brand. How do you ladies balance the various facets of your relationship?
A.We're sisters first, business owners second. With our growth and future plans, it is stressful. We're just human, so we make mistakes and have off days. The best part about owning a business with your sister, is no one knows you like your sister does. We can always pick up the slack if one of us is going through something. We have very opposite strengths & roles. Literally the complete opposite. So we stay out of each others lanes and let each other shine. I think that's what has allowed us to grow so quickly. At the end of the day, family is first to us.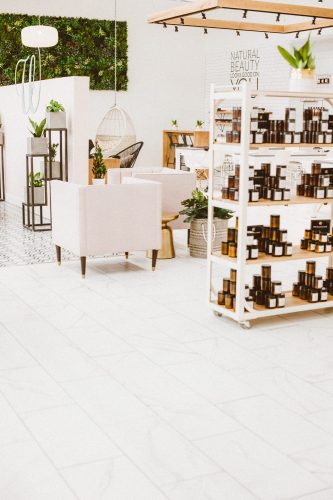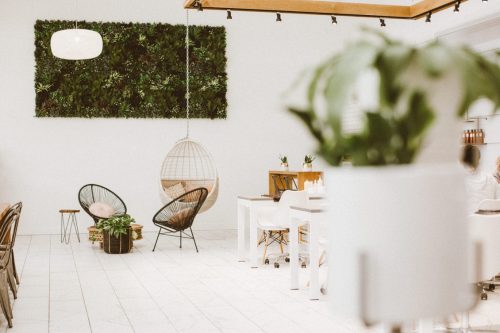 Q: You now have three locations here in Columbus: The Short North, DSW Polaris, and the recently opened German Village location! Are there any future plans to expand beyond the 614?
A. Yes! We are working on some really exciting projects that we can't quite release yet!
Q: Ok, so we are dying to know! How did the partnership with DSW come to fruition?
A. DSW approached us! DSW has been working on innovating their business for a couple years and putting a nail salon in their stores was top of their list. After they found us, we had our first meeting with them, & said yes! The rest is history. It's a true partnership and we feel so thankful they wanted us to be the nail salon. We love our DSW team and are excited for our future with them.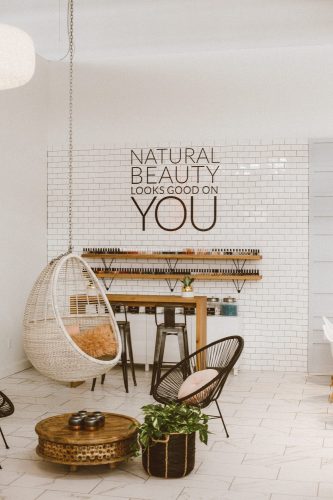 Q: In addition to having 3 locations, you also just released your very own collection of vegan free polish? What has that process been like? Where did you find your inspiration for the colors released?
A. Having our own polish line was always a goal of ours. Lots of research and time went into creating the perfect colors, bottles, and brush to apply the polish with. We wanted our colors to be able to speak to everyone. We made sure there was lots of variety in colors. We tested the quality of the polish after we received our testers & people were raving. We've had people have manicures stay on for 2-3 weeks with no chips. Manda & I really believe we created the best polish line without any harmful chemicals.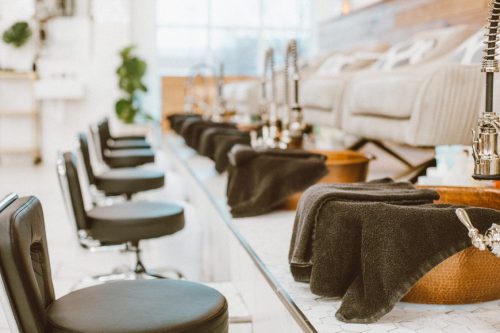 Q: Just out of curiosity, what's your manicure preference? Classic, sleek manicure or sassy, chic manicure?
A. Lauren: Sleek- I keep it clean with red, black, white, and occasional pink.
Manda: Just depends on the day. I am definitely the wild one out of the two of us. I like over the top & a lot of color!
Q: We know that you ladies have a love for fashion! How would you describe your personal style and who are some of your favorite designers?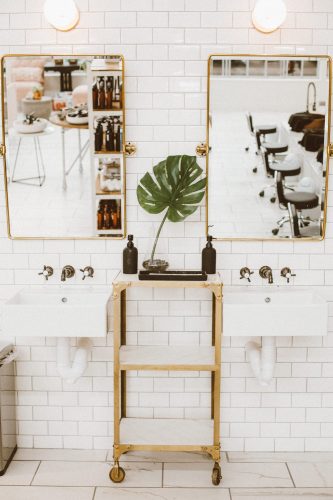 A. Lauren: Comfortable with a love of shoes. I'm the girl that you'll see wearing sweats from the thrift store with a gucci purse & a yeezy sneaker or a strapy heel. I love mixing highs with lows. To me, fashion isn't about the designer, price tag, or what's on trend. I wear clothes that make me feel confident, comfortable, and sexy.
Manda: I really feel I was Marie Antoinette in another life! And if wearing wigs with bird cages built in was acceptable in this day & age I would! I LOVE thrifting (we both do), and I love being comfortable on most days. But when it's time to dress up- the more extravagant the better!
To learn more about W Nail Bar, click HERE.
To learn more about our Personal Shopping, Wardrobe Consulting, and Outfitting services, visit us here:  https://www.wardrobetherapyllc.com