Okay guys, your turn! Fall is underway and the fashion is killer!! We scoured the mags, the shows, and the trend reports to handpick our top 3 trends for this Fall season whether your style is CLASSIC,  BOHEMIAN, or EN VOGUE (you like to stay a step ahead of the trends).
Trend: Plaid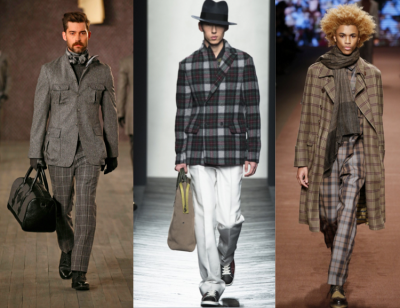 Classic: Don this print in the most traditional sense: a structured suit or a printed trouser pant and solid sport coat.
Boho: Pair an oversized plaid trench coat with denim and a cool sneaker.
En Vogue: Mix and match your plaids and wear them head-to-toe. Hint: keep it in the same color family (neutral is best).
Trend: Camel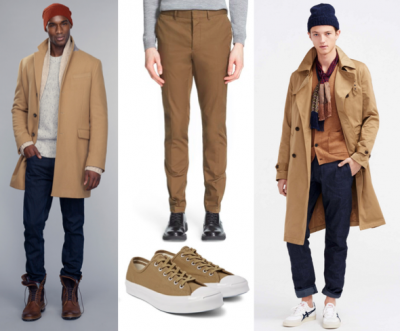 Classic: Look for this neutral in your own wardrobe with these classic pieces: trench coat, cashmere sweater, scarf, or dress shoe.
Boho: Love your denim but want a change? Try denim in this tan shade. Pair it with a denim shirt or jacket (kitschy patches or appliqués are optional).
En Vogue: One of our favorite must-have coats this season for men is the duffle. Classic in it's form, do it right and be on your A-game pairing it with a sporty jogger pant and cool cardigan.
Trend: Statement Coats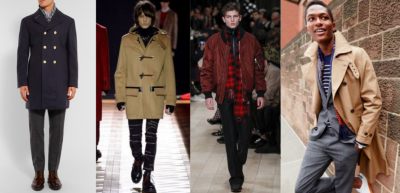 Classic: Trench coat, duffle coat, navy blazer. You can take your pick from these essential classic coats!
Boho: The bomber jacket is one of our favorite pieces this Fall. Pair it with denim or that jogger pant you can't get enough of!
En Vogue: It's all about the nautical trend. We love a navy peacoat or blazer. For an ultra-cool look wear it with your denim and white sneakers.
The "It" Accessory: Sleek Sneaker
Speaking of sneakers, it happens to be our most sought-after accessory for Fall. We've compiled some of our favs right now– from bright and bold to sleek and white. and even dark and understated. This is the go-with-everything shoe that's having a real moment, so live it up!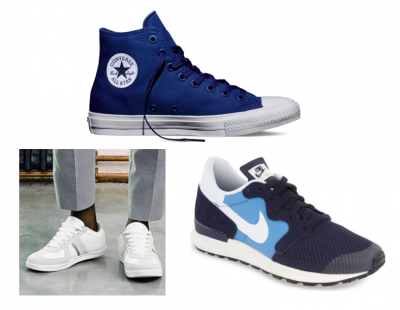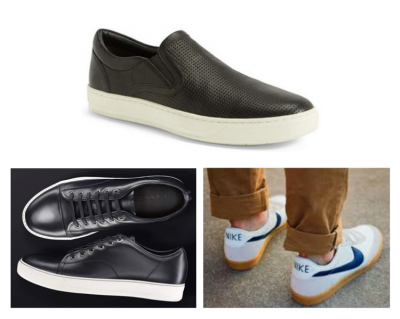 To learn about our Wardrobe Consulting, Personal Shopping, and Outfitting Services, visit https://www.wardrobetherapyllc.com
We're Social! Follow along for the latest on our team, our work, and our inspirations! Instagram Facebook