The weather is cooling and we love seeing our clients styling through their wardrobes! Sweaters feel good (finally!) and the boots are working the runway! With that being said, our team is working fearlessly and tirelessly with our clients, getting all ready for Fall/Winter/Events/Travel/Business, etc. We value each and every one of you! We are requesting if you are looking to get some time with your stylist or haven't yet worked with us yet, please set up your appointment now through the end of the year! We are booking quickly and want to make sure we can service you at the highest level. We appreciate your patience.
With that said, this week we are focusing on This: The Mini or That: The Maxi. As we mentioned previously, we love the juxtaposition of these two silhouettes. And truly believe that a variety of shapes and lengths can try these out!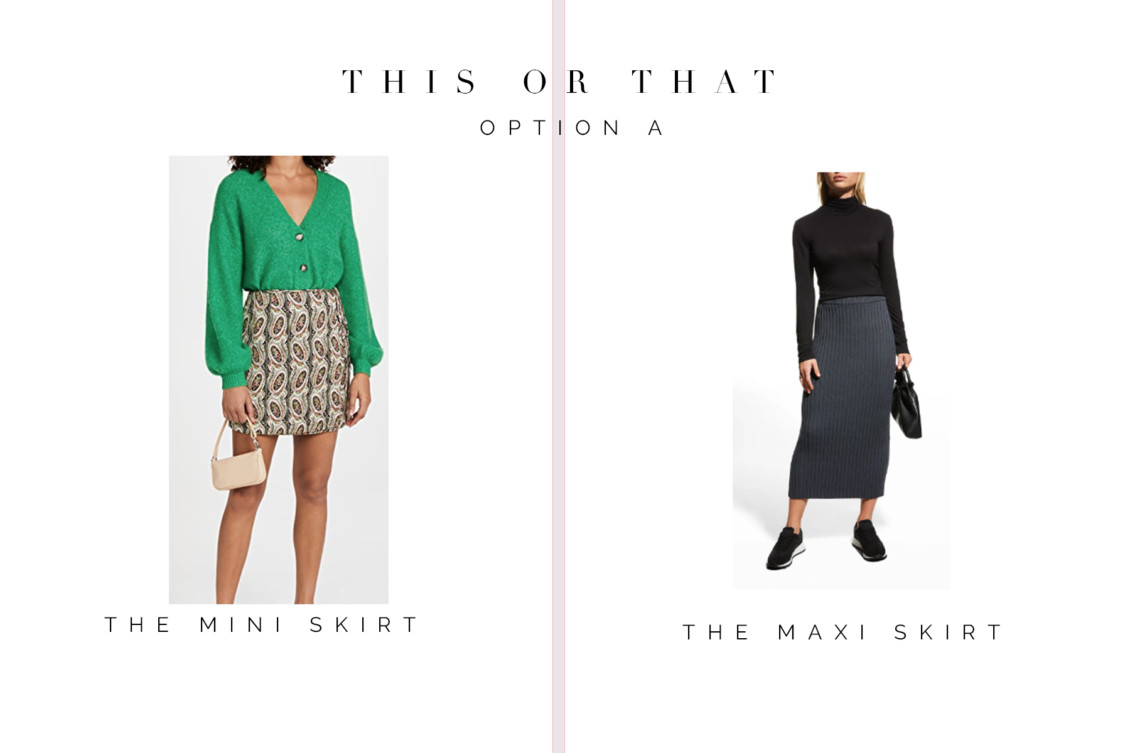 THIS: We are feeling this "Twiggy" vibe. So chic and easy to pair with a cozy knit or solid tee and blazer. Or style it with a classic loafer or western boot. Great for a gal that's petite or one who's a bit long-legged.
THAT: When clients think of a maxi skirt, often times it feels more polished and formal. But we love this classic knit maxi, styled with a sneaker for a casual look or with a knee high boot for a bit more polish.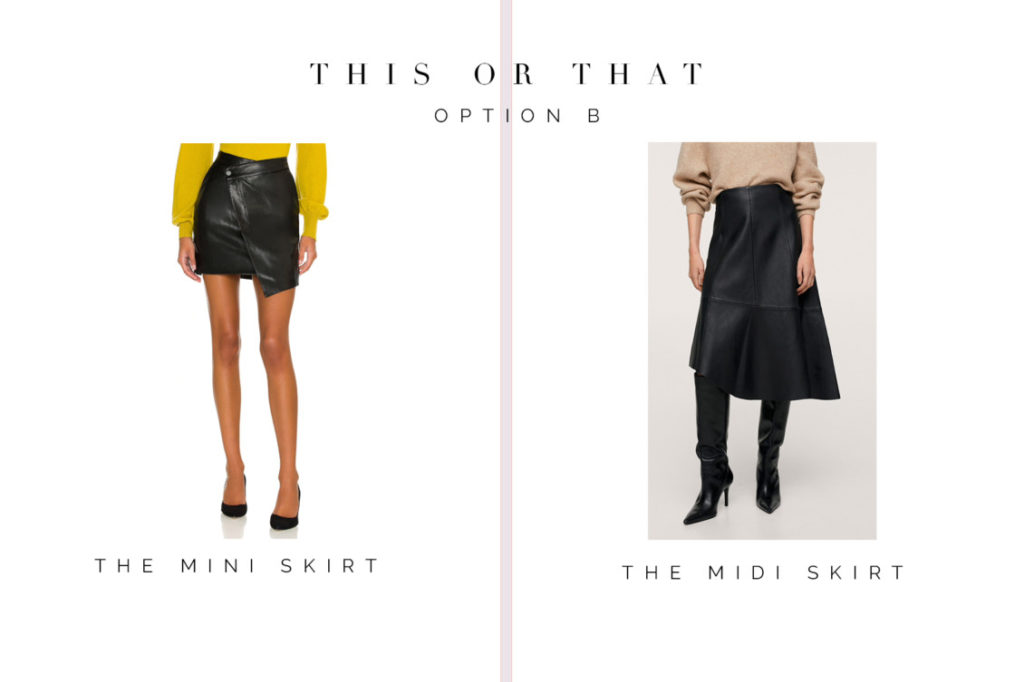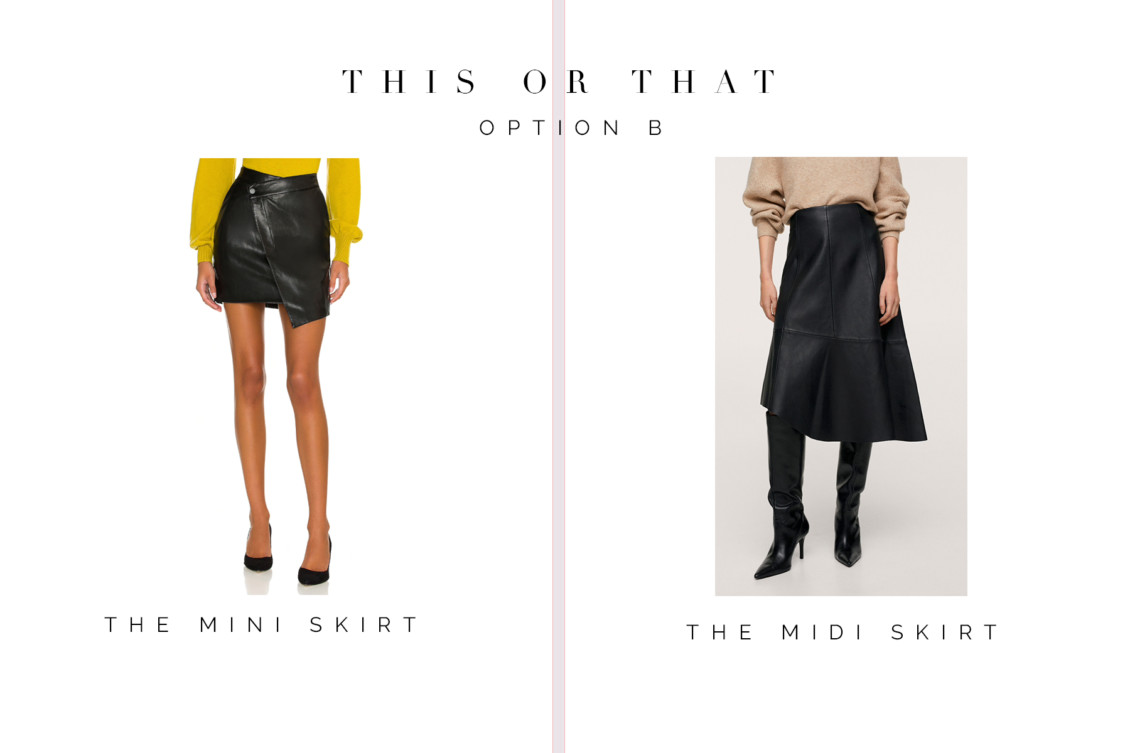 THIS: This leather mini skirt has endless styling options that can go from classy to sassy. It's all in the tops and shoes you pair with it!
THAT: If you feel like longer skirts overwhelm your figure, this asymmetrical number shows just enough leg while still hinting at the midi trend. We love this for an edgy office look or a dressy night out.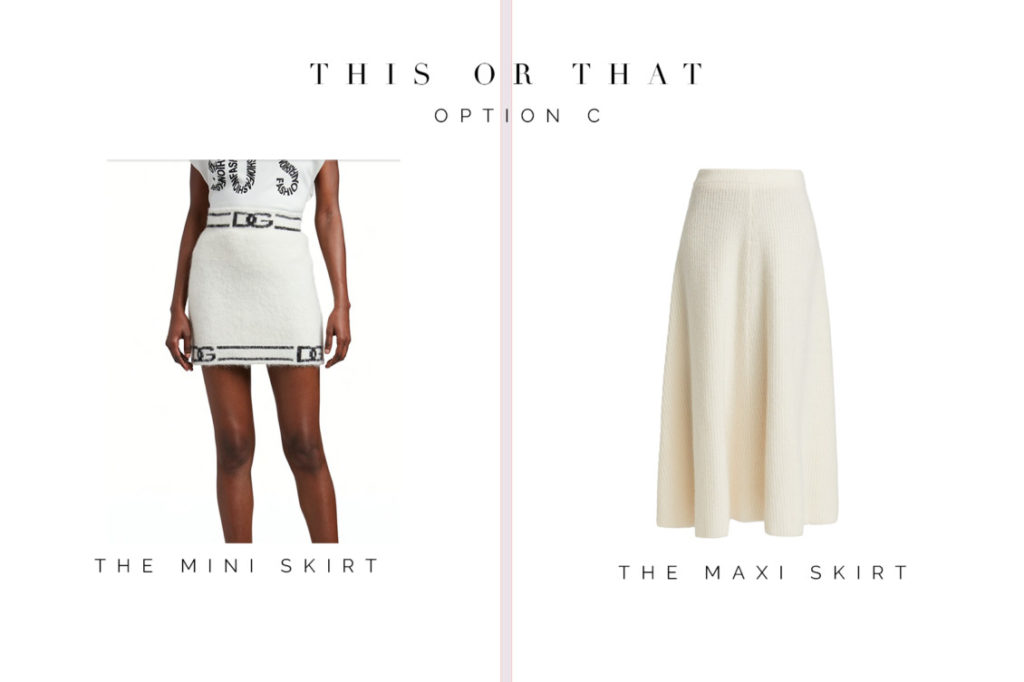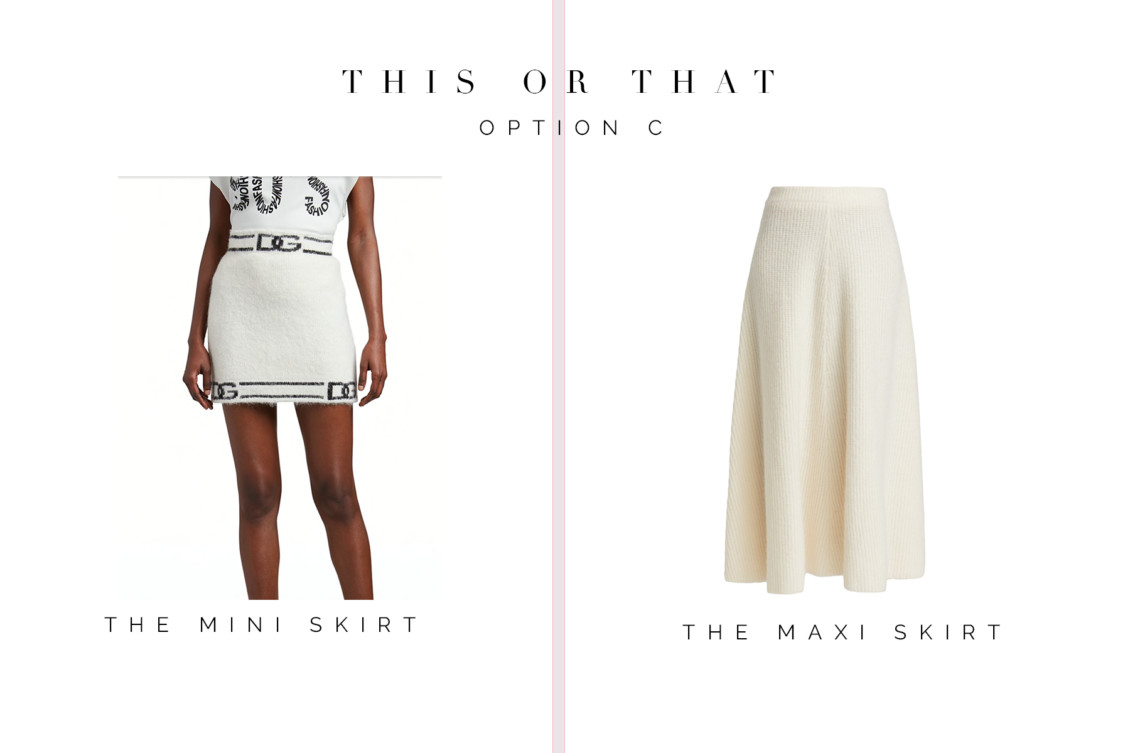 THIS: This mini skirt is equal parts classic and novelty. As you might remember one of the other trends we spoke about was logo craze and we love how this piece incorporates just a touch of that. Pair this skirt with a solid black tight, turtleneck, a long & lean coat and your favorite over the knee boots!
THAT: Yet another classic knit skirt option, but in a maxi. This beautiful piece will be a staple in your wardrobe for years to come. We love the neutrality of this color…you can wear now and well into early Spring!
Our stylists are currently booking through the end of the year! 2021 is coming to a close! To schedule your appointment or to learn more about our Personal Shopping, Wardrobe Consulting, and Outfitting services, visit us here: 
https://www.wardrobetherapyllc.com
For content created on our website and social media, some links contain affiliate links which we earn a small commission from.