Fall is in full swing and when colorful leaves line the streets, we know it's COAT weather! We're rounding up our favorites of the season from a selection of different styles… because having options is always a MUST! Remember, coats are "first impression" pieces, especially this time of the year. Check out each of our stylist's No.1 pick!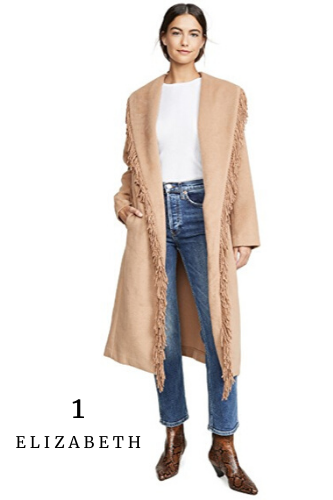 LINE & DOT Linda Fringe Coat, $189
I love this long coat! It's great over my long dresses, or chic with denim and boots. I always love a long coat, because I get chilly quick, especially when sitting in a cold car on my morning commutes! I'm digging the Western theme here, without it being over-the-top or "too" western inspired.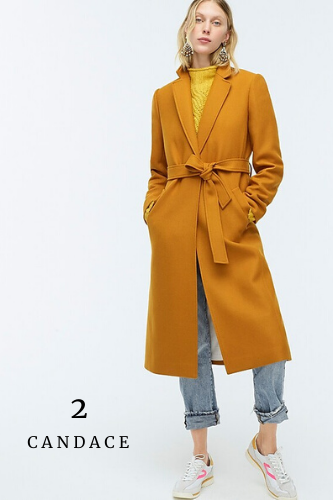 J. CREW Wrap Coat in Double Surge Wool, $398
I recently did a thorough coat closet purge and realized I was in desperate need of a good classic coat. One that's perfect for dress up or dress down! I found this beautiful wrap coat from J. Crew. From the length to the color to the details, this coat will be perfect for cooler temperatures ahead. And oh yes, this coat will definitely be one of those pieces that will stand the fashion test of time…it's just CLASSIC.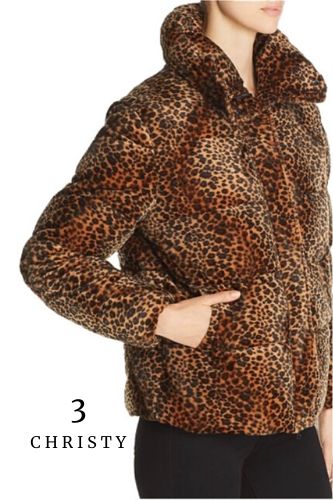 UNREAL FUR Huff And Puff Faux Fur Puffer Coat, truluck boutique $395
Give me all the spots! I love that this coat is both sleek, chic, and so luxe, and I'm really drawn to the scaled down print and darker hue of this leopard number. The cozy aspect also fits my sporty daytime side. Paired with denim and sneaks or dressed up with a sleek boot, this is the ultimate puffer.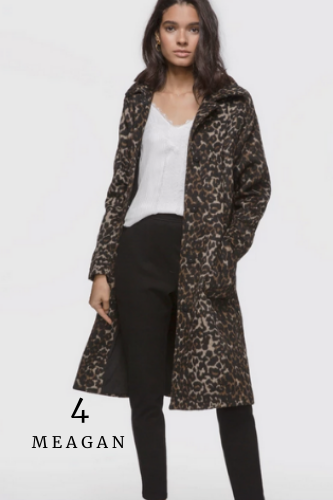 MIKA Soft Leopard Coat, Rowe Boutique, $225
I've had a furry leopard coat for several years, and while I still love it, there are certain occasions where it feels a bit extra. This tailored leopard coat from Rowe feels like the furry coat's sophisticated older sister. The muted color and clean lines give it an elevated feel. It can instantly add style to a simple jeans and tee outfit. But it can also layer nicely over an all-black look.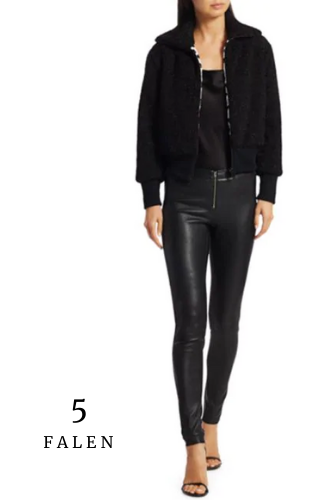 ALICE & OLIVIA Genova Reversible Faux Fur Bomber, $495
You'll often find me in skinny jeans or athleisure (pre- or post-workout leggings). With slim fitting pieces, I love a good bomber jacket. They're short, convenient, and keep me extra warm. The biggest plus, I can rock it indoors when I'm cold. Staying cozy is still a priority AND banded cuffs keep the warmth in. This is my go-to for transitional moments, think hot yoga to coffee dates or daytime meetings to a night out with friends. Also, I love collars on shirts and jackets!
Fall consulting, shopping and outfitting is underway! We are currently booking now through the end of November. To learn more about our services, visit us here: https://www.wardrobetherapyllc.com