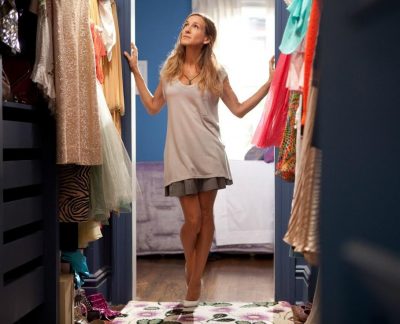 Spring Cleaning:  Edit your closet like a pro!  Our top tips….
We are going to keep it short and sweet on this gorgeous Spring day, and list our insider tips on how to quickly and efficiently edit your closet like a pro.  As stylists, we are in closet editing mode on a daily basis.  We put our heads together to pass on to you, the golden rules of editing:
SEPARATE BY CATEGORY : Think COLOR, STYLE, FABRICATION i.e., all pants together grouped by color, length, fabric. This helps you to quickly identify the silhouette and color you are looking to pull out first. When all jumbled together, you begin to feel like you've found a bad shopping rack at a discount store. 
VISUALLY INSPECT FOR FIT: If you do not remember how an items fits, put it on.  Look in the mirror.  You will know a good fitting garment when you see one.  If there's a moment of hesitation or pause, call in a second opinion (that's where Wardrobe Therapy comes in).      
 VISUALLY INSPECT FOR DAMAGE: Review the garment in good lighting.  If you see pilling, holes or stains, and pit-stain discoloration remove from closet and either repair or purge item.
USE UNIFORM HANGERS: Don't underestimate the impact of a good hanger. Our favorites are velvet hangers because they are space saving, well-designed, sturdy tools that last a long time.  The clothing will love them because it keeps the shoulders of woven and jackets in good shape, and the pretty silks won't slip off the hanger any longer either, bonus! We find that it makes the wardrobe visually stimulating, which again is easier and more effective to "shop."  
TOSS, DONATE and SELL: FILL 3 BOXES and label them TOSS, DONATE and SELL.  Sort unwanted clothing accordingly. You'd be surprise how much you don't love (at least the way you thought you remembered).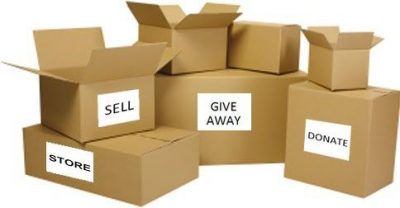 This next step is near and dear to our heart.  We strive to keep clothing out of landfills.  Why?  Textile waste is a major contributor to greenhouse gases, is costly to manage and is easy to re-use and recycle.  Columbus has excellent clothing recycling businesses and below are our favorites:
Dress For Success:  The mission of Dress for Success is to empower women to achieve economic independence by providing a network of support, professional attire and the development tools to help women thrive in work and in life.
Dress For Success is looking for professional apparel for females.   Many of their clients head directly to an interview, so please ensure all donated items are freshly dry-cleaned/laundered and ironed, not more than 5 years old and suitable to wear to a job interview.
My Brother's Closet: The objective of My Brother's Closet is to improve the odds of success with appropriate interview attire for men and mentors who can encourage and support real growth.
Targets ex-offenders with incomes at or below 200% of poverty who are enrolled in a workforce initiative. Schedule eligible men for a "free suiting" where a mentor/coach helps them create a professional appearance for job interviews and serve as a mentor and coach.
My Brother's Closet accepts gently-used business/professional attire. This would include, but is not limited to suits, sports coats, slacks, button-ups, polos, sweaters, ties, overcoats. In essence, anything a gentleman can wear to work. They are always in need of gently-used dress shoes. They also need accessories to complete a gentleman's look (i.e. belts, cuff links, etc.).
Second Chance Consignment Boutique A local Grandview gem with a warm staff and a wonderful assortment of items.  Why not get a little cash back for the items you loved, and someone else may soon too?! We love this upscale secondhand store.
Store 5a  This is where you can go to buy and sell pre-owned designer jewelry, bags and watches.
Clothes Recycling Centers – You will find various donation pods sprinkled throughout local parking lots.  Planet Aid is a local recycling center who's mission is spreading awareness about the importance of keeping textiles out of the landfill.
Spring has Sprung! Let us spruce up your closet and keep YOU looking fresh with our Wardrobe Consulting, Personal Shopping, and Outfitting Services. Visit https://www.wardrobetherapyllc.com We're Social! Follow along for the latest on our team, our work, and our inspirations! Instagram Facebook