That's right! On this bonus newsletter day, we are thrilled to be sharing the exciting news about the addition to our team! You may recognize Ben from Nordstrom, where he spent the last 10 years making his customers in our community look and feel their best! We are honored to have him join Wardrobe Therapy, and can't wait to witness him work his styling magic! If you don't already know him, you'll love him 🙂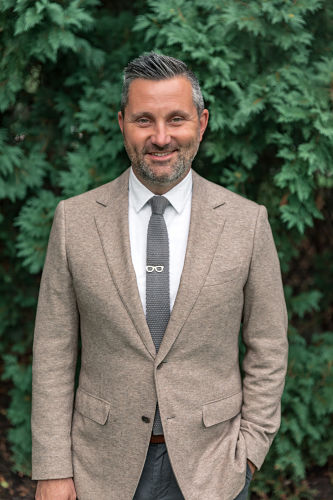 Get to Know Ben:
Style Icon: John Legend, Colin Firth
Favorite Label: Rag & Bone; I love his passion for authenticity, quality and craftsmanship.
Most Meaningful Item in My Wardrobe: The watch my husband proposed to me with is stunning and timeless.  I hope to pass it on to my son one day.  I also love the tie I wore for my wedding.  I feel special when I wear it and is a great story when I get compliments on it.
Favorite Jeans: Rag & Bone Fit 2 slim fit jeans. I love denim and I love finding the pair that fits like a glove.
Biggest Splurge: My Magnanni Chelsea boots. Saw them — had to have them immediately.
Greatest Steal: My Vince track jacket, found it at a reduced price in NYC!
Get to know Ben even more by clicking here
You can get in touch with him at ben@wardrobetherapyllc.com
And remember, fall is HERE!  Our stylists are booking now through October! To learn more about our Personal Shopping, Wardrobe Consulting, and Outfitting services, visit us here: https://www.wardrobetherapyllc.com