Passionate, driven, and humble are a few characteristics that describe Wardrobe Therapy Partner, Katie Wolfe Lloyd. After college, Katie returned home to Columbus to join her family's company, The Dispatch Printing Company. Within time, she established herself as Publisher of The Niche Publications for the company, including Capital Style, a local women's fashion magazine, which further deepened Katie's interest in fashion. Elizabeth and Katie's 12+ year relationship led to Katie taking a partnership role in December 2019. Dedicated to the Wardrobe Therapy team, Katie is excited for a bright future!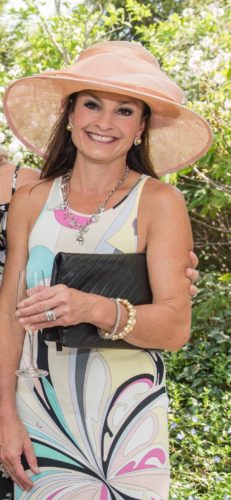 Today, Katie is sharing her story. She delves into memorable life lessons that empower her leadership roles. We adore her heart, her community devotion, and all of the work she does. She is creative and thoughtful, and we are inspired by her and think you will be, too. Meet Katie, a woman we love!
Q: What does a "day in the life" look like for you here in Columbus?
A: Is there such a thing? Just trying to balance kids, husband, family and whatever comes up… hence my hashtag #tryingtokeepupwithlife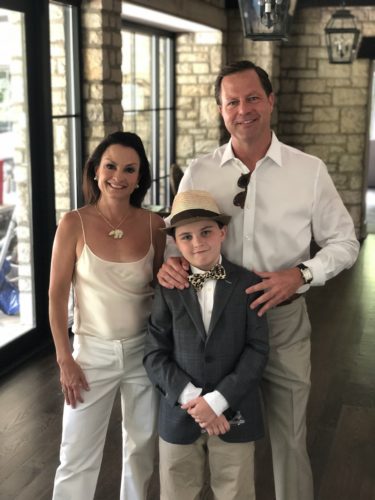 Q: On a separate note, what keeps you balanced, grounded and focused?
A: In my job I have the opportunity to learn about the various needs in our community and the incredible organizations and non-profit leaders who dedicate their lives to helping others. It is very eye opening.
Q: You are involved in several community organizations… what inspires you about the organizations?
A: As I think about where I am involved, it primarily centers around children and animals. Every child deserves to grow up in a safe, happy and healthy environment surrounded by love. Unfortunately, there are so many kids living in vulnerable situations due to circumstances out of their control – some even on the street. Our kids need help to get stabilized and connected so they can set onto a good path for their future. It has been rewarding to serve on boards like The Center for Family Safety & Healing and Star House where I have tried to help in some small way to make a difference.
I also love animals (having 4 furry children myself), and The Columbus Zoo connects people and animals and is doing great work in the area of conservation. With my dogs, I frequent The Ohio State University Veterinary school where I have seen first-hand the tremendous care they give their clients (they gave my Charlie 4 additional years). The Vet School helps so many people understand the power of a pet. 
Q: You worked in the family business for many years, can you tell us more? What is it like to work with your family every day? 
A: I truly enjoyed working with my father and sister. Family businesses have a special personality and we had the privilege to work with the most wonderful group of employees at our various companies.
Q: What is your best memory of working at The Dispatch Magazine?
A: I loved the creative process that took place during the weekly editorial meetings where we talked about the various upcoming issues and watching those issues evolve into the final product that hit the stands.
Q: Who is your role model and has taught you your greatest life lessons?
A: My father was my mentor. He was a truly good man with a kind heart, brilliant mind and generous and thoughtful spirt. He taught me so many invaluable lessons both personally and professionally. Watching him as an employee, run a business, work in the civic arena and most personally as his daughter I saw how he worked unselfishly for the greater good and never sought recognition. He treated people with the utmost respect and listened closely to what people had to say and truly demonstrated interest in others' lives. With all of his responsibilities, he somehow balanced life so well and put his family above all.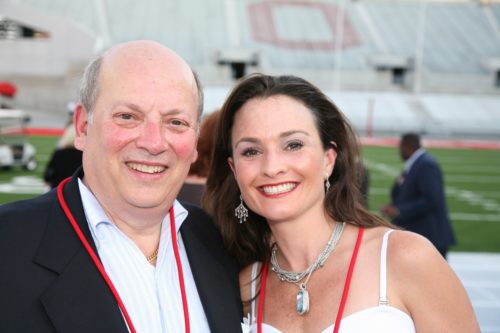 Photo: Katie and Her Father
Q: With that said, what is the best lesson you learned when managing a business?
A: Your greatest asset is your associates and they should be treated as such.
Q: Cold temps are here to stay a bit longer! If you could pick just one… what is the one piece you are coveting for your wardrobe this Winter season?
A: A great excuse to wear my favorite fur coat!
Q: Top foods to order-in… you love it (if you are not sure what we mean, read Katie's bio on her About page).
A: We love to order Chinese and Sushi. Not that she is on Postmates, but my mom cooks a lot of amazing home-cooked meals she delivers to our house for the entire family to enjoy!
Our team is thrilled to have Katie on our team, and in her words, "our future is bright!"
Book A Stylist Today!
March is almost here… Spring fashion is COMING!
We are now booking through March. To secure your date, call today! To learn more about our Personal Shopping, Wardrobe Consulting, and Outfitting Services, visit us here:  https://www.wardrobetherapyllc.com.